The Bears have become the first team in NFL history to return five interceptions for touchdowns in the first five games of a season, accomplishing the feat in their last three contests.
Devin Hester certainly knows a thing or two about setting records for return touchdowns, but the three-time Pro Bowler is still waiting to join the party the defense is throwing in 2012.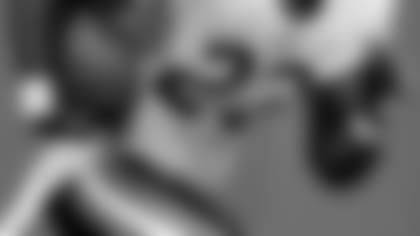 Devin Hester holds the NFL record with 17 kick return touchdowns, but he has yet to get into the end zone on special teams so far this season.
Hester has yet to score on special teams this season, something he's hoping to change Monday night against the Lions. Based on past events, it appears that he'll have a chance to get in the end zone.

In losses to the Titans and Vikings earlier this season, Detroit became the first team in NFL history to give up TDs on both a punt and kickoff return in back-to-back games. Plus, Hester's last return TD came against the Lions last Nov. 13 when he brought back a punt 82 yards.

"This is a team that we see some opportunities there," Hester said Wednesday after practice. "At the same time, we've got to be patient. Other than that, you just make sure that we do our assignments, and everything will work out for the best."

Another trend working in Hester's favor is that six of his NFL-record 17 return TDs have come in prime-time games. Two TDs that don't count in his official total—a 108-yard return of a missed field goal and a 92-yard return on the opening kickoff of Super Bowl XLI—also came at night.

Hester conceded that he gets more fired up for prime-time games because "everybody is watching."

Asked about the possibility of Hester scoring on special teams Monday night, coach Lovie Smith said: "I hope that's the case because one of the areas we've identified that we do need to make improvements on is our return game. Of course, Devin is a big part of that.

"He does know how to play under the lights. Big game, I'll just say we need him to be the greatest returner in the history of our game, and I'm sure he will be."

So far this season, Hester is averaging 7.8 yards on 11 punt returns with a long of 23 yards and 26.9 yards on 10 kickoff returns with a long of 38 yards. It's the first time he's gone five straight games without a punt return of at least 42 yards since 2009.

Asked Wednesday if he's getting frustrated, Hester said: "No, not really. It's seven years for me now and I know that once they hit, they come in a bunch. So when it comes it comes."

Hester realizes that the Lions no doubt have made key adjustments after yielding four TD returns in two games, including a 105-yard kickoff return by the Vikings' Percy Harvin.

"It's kind of hard to study film on our opponents when it comes to special teams and things they do against other teams," Hester said. "We expect they stir it up a little bit. So we've got to make sure that we do our part. Regardless of what kind of funky scheme they come up with, we've got to make sure we're prepared for it."