Not that he needs it, but Devin Hester will have some extra motivation Sunday when the Bears visit the Jacksonville Jaguars at EverBank Field.
Playing in his home state for just the third time in his seven-year NFL career, the Florida native is expecting 20-30 relatives to attend the game, including his parents.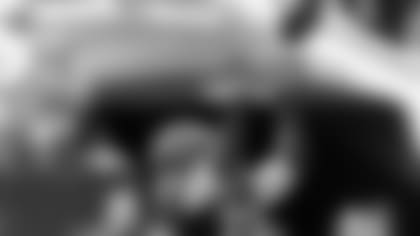 Devin Hester and the Bears will face the Jaguars Sunday in Jacksonville.

"My family really doesn't have an opportunity to come to Chicago and watch me play," said Hester, who starred at Suncoast High School in Riviera Beach and the University of Miami. "But anytime we play in Florida or close to it I get a big crowd."

On Hester's first NFL play in the Sunshine State, he returned the opening kickoff of Super Bowl XLI 92 yards for a touchdown against the Indianapolis Colts. In his only other game in Florida, he averaged 6.8 yards on four punt returns in a 2010 win over the Miami Dolphins.

The NFL's all-time leader with 17 kick return touchdowns, Hester has yet to get into the end zone on special teams this season. But it appears that he's been getting closer and closer.

"The last three games we've been inches away from breaking one," Hester said. "It's just a matter of time, and the way it works around here is once one hits, they start coming all kinds of ways. We've just got to stay patient, keep our heads up and continue to push, and hopefully one will hit."

Hester entered Week 5 tied for ninth in punt returns with an average of 11.1 yards and ranked 10th in kickoff returns with an average of 26.8 yards. The dynamic playmaker is no stranger to Jaguars special teams coordinator John Bonamego, who served in the same position with the Saints in 2007 when Hester returned a punt 64 yards for a TD against New Orleans.

"We had no shot at him," Bonamego told The Florida-Times Union. "In my humble and professional opinion, I think he's the best to ever play the game. Statistically, that bears out. He's got everything-he's fast, he's elusive, he runs through tackles, he has vision. There is nothing he doesn't have."

Health update: Rookie tight end Evan Rodriguez will miss his second straight game with a knee injury he sustained Sept. 23 against the St. Louis Rams.

Receiver Earl Bennett (hand) is listed as questionable for Sunday's contest after practicing on a limited basis Friday. After missing Monday night's win over the Dallas Cowboys, Bennett hopes to return to action against the Jaguars.

"It's feeling a lot better," Bennett said. "I'm able to catch the ball a lot better, so I just look forward to this weekend and seeing what happens.

"It's very frustrating anytime I'm not able to be out there to help my teammates. I'm a very competitive guy that loves to help this team out, and for me not to be able to be out there and help them is heartbreaking."

Running back Matt Forte (ankle) and defensive end Julius Peppers (ankle) are listed as probable.

No trap: After an impressive win on Monday Night Football over the Cowboys, Smith is not concerned about a letdown when the 3-1 Bears face the 1-3 Jaguars.

"If you're a good football team, you can't let down," Smith said. "It's been talked about for many years, especially teams that come off of Monday Night Football going on the road.

"I know what the statistics say, but if you're a veteran team that takes care of business you'll play the same way every time you play. We raised the bar last week and that's how we've got to play."

Getting better: Offensive coordinator Mike Tice is looking forward to next week's bye, but that doesn't mean he's overlooking the Jaguars.

"The bye week is good because I already have a list about as long as my arm of things that we need to work on," Tice said. "The bye week for us will be really good.

"Right now I'm not worried about the bye because [when] Jacksonville reads that, they're saying I'm talking about the bye, I'm not talking about them. Jacksonville is a very good football team. We can't go down there thinking, 'oh yeah, we've arrived' by any stretch of the imagination. But the bye week, if you use it right, can be very helpful, and we'll hopefully get better at some things."