Devin Hester's four career kickoff returns against the Vikings are his most against any NFL team.
And while he didn't get into the end zone Sunday at Soldier Field, Hester ran into the record book—again—and helped lift his team to a 31-30 comeback win with another dazzling display.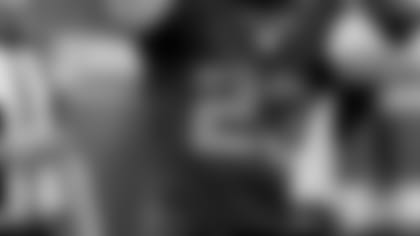 ](http://www.chicagobears.com/multimedia/photo-gallery/Bears-vs-Vikings/914adf69-f63a-4f0a-870f-0d2b8d6427dc)
Against the Vikings, Devin Hester broke his own single-game franchise record with 249 kickoff return yards. Click to view photos from the game.
Hester broke his own single-game franchise record with 249 kickoff return yards, including clutch returns of 76 and 80 yards that came immediately after the Vikings had scored momentum-swinging touchdowns on a 105-yard kickoff return and a 61-yard fumble return.
"It was huge," said quarterback Jay Cutler. "He was there all day long. He was averaging 50 yards a kickoff return. It's hard to win a game with four turnovers. It just is. It's hard to do in this league. You can't do it without great special teams play and a great defense."
Hester's 76-yard return to the Minnesota 32 set up Cutler's 1-yard touchdown pass to tight end Martellus Bennett, which tied the game 7-7 on the Bears' first possession of the game.
"Hester is amazing," Bennett said. "Anytime he touches the ball you're like, 'OK, what's going to happen?" He put us in great field position the whole day. They did a great job blocking.
"When he has the ball, I'm a spectator. I'm cheering and I'm jumping. It's just fun to watch him back there. We always joke with him and say, 'You've got to make your money this week because you're just returning kicks.' He earned his check today."
The Bears' starting field position following Hester's five kickoff returns was the Chicago 45. Their game-winning drive started at their own 34 after the Vikings opted to keep the ball out of Hester's hands and kick off short to Joe Anderson, who returned it 14 yards.
"I was really excited about seeing Devin Hester today run and return," said coach Marc Trestman. "He was a big factor in the game, not only when he had his hands on the ball, but he was a factor in the game when they didn't want to kick to him because we had field position."
Hester had previously set the Bears' single-game record with 225 yards in a 42-27 Monday night win over the Rams in St. Louis on Dec. 11, 2006. In that contest, he scored two touchdowns on kickoff returns of 94 and 96 yards.
Hester's four career special teams touchdowns against the Vikings have come on punt returns of 45, 89 and 64 yards and a 98-yard kickoff return.