When Devin Hester told reporters Monday that he was thinking about retiring from the NFL, most assumed his comments were just an emotional reaction to Lovie Smith's dismissal as Bears coach.
But Hester clarified his feelings via his Twitter account Tuesday, tweeting: "Let me make myself clear. The reason why I feel like retiring has nothing to do with Lovie Smith getting fired. It's hard to play this game when you're not happy or having fun at what you love to do in life."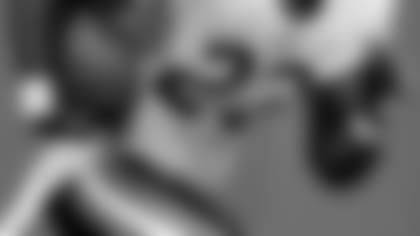 The only touchdown Devin Hester scored in 2012 came on a 34-yard pass in a Week 4 win in Dallas.
Hester's production on offense and special teams declined this season. His 23 catches were the fewest since he was converted from a defensive back into a receiver in 2007, and his 242 yards were a career low. His reception total has declined each of the past three years from a career-high 57 in 2009 to 40 to 26 to 23.

Hester's unhappiness could stem from a lack of playing time on offense. In the final two games of the season in Arizona and Detroit—contests the Bears had to win to keep their playoff hopes alive—he was rarely on the field and was not targeted with a pass.

Hester led the NFL in punt return average in 2010 and 2011, returning three punts for touchdowns in 2010 and two in 2011 to establish a league record with 17 kick return TDs. But he ranked 22nd in punt return average in 2012 while failing to get into the end zone.

Visibly upset while cleaning out his locker Monday, Hester insisted that he wasn't going to pay attention to the Bears' search for a new head coach to replace Smith.

"I'm going to go home and get away from football right now," Hester said. "I don't even know if I want to play again, man. You know, that's been on my mind for two years now."

Hester went on to say that he will "see how I feel, go home and talk to my wife, my family, see where we go from there. I've got two beautiful kids. A lot of stress has been on my mind lately."

Asked Monday what's been the most difficult thing for him to endure, Hester said: "Not being able to showcase my talent the way I want it to be showcased."

Selected by the Bears in the second round of the 2006 draft, Hester set an NFL record with five kick return touchdowns as a rookie before eclipsing the mark with six TDs in 2007.

Hester's contract runs through the 2013 season. Asked if a change of scenery would be good for him, he said: "Who knows? If it's the right place. If not, I feel like I have done enough in the league where I established myself to be one of the elite players ever to play the game.

"God blessed me for seven years. The average [career] of an NFL player is about three [years]. I made some accomplishments on my own, some goals I reached. Some more goals are out there I still feel I could achieve."

Bears general manager Phil Emery would welcome the opportunity to speak with Hester.

"Devin has come into my office and we've talked before, and my door is always open," Emery said. "If he wants to do that we can have the conversation, and if he doesn't I'm open to that too. Obviously Devin is under contract, so if he sent his retirement papers in I would know. But I don't anticipate that. I think he's a great competitor."

Roster move: The Bears on Wednesday signed defensive end Cheta Ozougwu to a reserve/future contract. The 6-2, 255-pounder appeared in two games for the Bears this season, recording two tackles. In the preseason, he led the team with three sacks.