LANDOVER, Maryland — Devin Hester ran into the record books again Sunday when he returned a punt 81 yards for a touchdown in the Bears' 45-41 loss to the Washington Redskins.
Hester tied Hall of Famer Deion Sanders' all-time NFL mark of 19 return touchdowns, which includes returns of punts, kickoffs, missed field goals, fumbles and interceptions.
[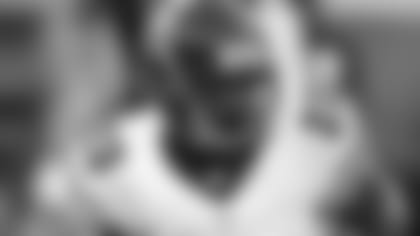 ](http://www.chicagobears.com/multimedia/photo-gallery/Bears-at-Redskins/d2584943-452e-4a3d-a4c0-f1ad860e4be9)
Devin Hester tied Deion Sanders with the 19th return TD of his career in Sunday's loss to the Redskins. Click to view photos from the game.
"It means a lot," Hester said. "I'm still pressing forward with my career and trying to better myself before my days are long gone, and to tie a legend like that is an honor."
With his 81-yard return in the second quarter Sunday, Hester added to two league records he already held for punt return touchdowns (now 13) and combined kick return TDs (18).
Hester caught Sav Rocca's 53-yard punt at his own 19-yard line just inside the left sideline. He then sprinted all the way across the field and picked up a convoy of blockers down the right sideline. Eric Weems, Jerry Franklin and Khaseem Greene were among those who threw key blocks.
"It was designed to go right," Hester said. "We practiced on it every day. We knew their kicker kind of tends to punt it to our left. We just wanted to make sure when we got that opportunity that we sealed the gunner backside and form that wall, and that's what they did. The guys up front did a great job of setting up that wall and letting me around the corner."
The Redskins tried to keep the ball out of Hester's hands most of the day, hitting short kickoffs that were returned by Eric Weems, Joe Anderson and Dante Rosario. A week earlier, Washington had allowed the Cowboys' Dwayne Harris to return a punt 86 yards for a touchdown and a kickoff 90 yards to set up another TD.
"We knew that this was going to be a team that was going to keep it away from me just because of the previous weeks that they had," Hester said. "They had been struggling on special teams and we assumed that they were going to shy away from our return game. We knew we had to take advantage of the opportunity I got because we knew we weren't going to get that many."
Thrice as nice: Matt Forte became the first Bears player to rush for three touchdowns in a game since Rashaan Salaam accomplished the feat on Dec. 17, 1995 against the Tampa Bay Buccaneers.
Forte's TDs came on runs of 2, 50 and 6 yards. He now has rushed for six touchdowns this season, one more than his total from all of last year and two shy of his career high set as a rookie in 2008.
Inching closer: Charles Tillman's interception in the first quarter Sunday was his third of the season and the 36th of his career. He remains third on the Bears' all-time list behind safeties Gary Fencik (38) and Richie Petitbon (37).
Roster notes: With Tillman and defensive tackle Stephen Paea returning to action, the Bears' inactives Sunday were cornerback C.J. Wilson, running back Michael Ford, defensive tackle Christian Tupou, tackle/guard James Brown, tackle Jonathan Scott, tight end Steve Maneri and defensive end Cornelius Washington.
One-liners: Linebacker James Anderson recorded the Bears' only sack. ... Rookie middle linebacker Jon Bostic made his first NFL start, recording eight tackles. ... The Redskins scored two offensive touchdowns in the first half after entering the game with only one all season. ... The Bears offense produced a season-high four TDs. ... The Bears have now lost five straight games to the Redskins, their second-longest skid behind their six-game streak to the Packers. ... Brandon Marshall led the Bears with six receptions for 75 yards. ... Adam Podlesh averaged 49.0 yards on three punts, landing a 65-yarder at the Washington 1 and not allowing any return yards.