Watching tape of Sunday's snowy 26-6 win over the 49ers, Bears coach John Fox saw a dominant performance by veteran defensive end Akiem Hicks.
The fifth-year pro, who's in his first season with the Bears, excelled against both the run and the pass, recording a career-high 10 tackles and matching a personal high with two sacks.
"He does have that size, which is beneficial in the run game," Fox said of the 6-5, 336-pounder. "Especially in those conditions, it was going to become more of that kind of game. He's been a good run-stopper all season. He's fit really well for us as far as his physical stature. But he does have pass rush ability [too]. So he's got a combination of both. He's been a good get."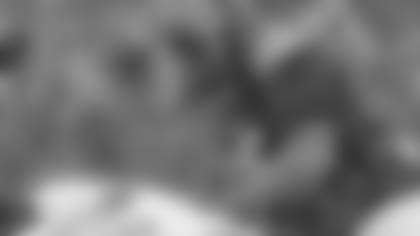 Veteran defensive end Akiem Hicks recorded a career-high 10 tackles and matching a personal high with two sacks.


Rookie inside linebacker Nick Kwiatkoski showed improvement in his second straight start in place of veteran Jerrell Freeman, who's serving a four-game PED suspension. Kwiatkoski tied for second on the team with nine tackles and added two tackles-for-loss and two pass breakups.
"He's gotten better in every outing," Fox said. "I flash back all the way to Dallas [in Week 3] when Danny [Trevathan] first got hurt. [Kwiatkoski] stepped in and I think he's grown a lot through those game experiences and … I think he's playing faster."
One rookie who has not taken as many strides as some of his teammates is defensive end Jonathan Bullard. The third-round pick from Florida was a healthy scratch Sunday because the Bears felt that veteran lineman Mitch Unrein deserved to play ahead of him.
"How they perform in practice sometimes is reflective on what kind of opportunities they get in the game, so they have to earn it," Fox said.
After playing in a 4-3 base defense at Florida, transitioning into the Bears' 3-4 scheme hasn't been easy.
"It's different," Fox said. "When you're a 4-3 team, a penetrating three-technique or even if you're a shaded nose, it's different. And this league's bigger, faster, stronger, so the competition's different, kind of like NCAA basketball to the NBA.
"He's adjusting. I think he's doing a good job. It's not like it's been all bad, but we just felt like the style of game it was going to be yesterday that we had other guys we were going to lean on."
Offensively, quarterback Matt Barkley picked up Sunday where he left off in the fourth quarter a week earlier against the Titans. Making his second NFL start, Barkley engineered three straight touchdown drives, the first coming on a two-minute drill late in the first half during which he completed 4 of 5 passes for 64 yards.
"He started faster, even in the conditions we were in that weren't real conducive to passing," Fox said. "That late in the second-quarter two-minute drive—he brought us down to score to take the lead into halftime—was pretty good, especially in those conditions."
Asked to comment on Barkley saying his confidence is at an all-time high, Fox said: "I don't think he's lacking for confidence. I think that's evident in the style of play, kind of how he handles things. But, yeah, I would imagine he's probably a little more confident now than he was prior to his first two starts."
Barkley certainly benefitted from a productive running game that featured rookie Jordan Howard. The fifth-round pick from Indiana rushed for 117 yards and a career-high three touchdowns on 32 carries.
Since making his first NFL start Oct. 2 against the Lions when Jeremy Langford and Ka'Deem Carey were both sidelined with injuries, Howard has maintained a stranglehold on the job by rushing for at least 100 yards in five of nine games.
"To start the season people didn't even know his number," Fox said. "One thing about injuries that does happen is they give guys opportunities. He's had success. He's young being a rookie, but his humility and kind of how he's maintained being the same guy is big too. I think it says a lot about him aside from all the abilities."