Defensive end Akiem Hicks had an excellent first season with the Bears last year. But the impact he's making in Chicago extends well beyond the playing field.
Hicks recently announced that he will help provide three Chicago Public School seniors with four-year college scholarships through a partnership with Give Something Back, a national organization devoted to helping lower-income students attend college.
"I feel like giving kids a jump-start in life and really putting them in a position to be successful is going to be a great benefit," Hicks said. "It's special for me because I know when I was coming out of high school I didn't really have another option. It was either play football and try to get a scholarship or start a regular job and try to work my way through."
Give Something Back has already paid for 1,000 students to attend college. The organization generally assists lower-income Pell Grant eligible, academically-driven students who have faced adversity. Many live below the poverty line and are first-generation college students. Some have incarcerated parents, while others are being raised in foster homes.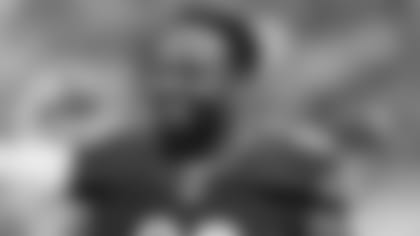 Defensive end Akiem Hicks is entering his second season with the Bears.


To be considered, students must maintain at least a 3.0 grade point average in high school, take a college preparatory course load and demonstrate strong character. Once in college, the kids are paired with a mentor provided by Give Something Back.
"The beautiful thing about this program is you're not just giving a kid a scholarship and saying, Good luck, go ahead and figure it out,'" Hicks said. "We're working with them the entire way in order to make sure that they're getting the proper mentorship in order to take on life's challenges, whether it be inside the classroom or outside the classroom."
Hicks, 27, signed with the Bears last year after spending his first four NFL seasons with the Saints (2012-15) and Patriots (2015). The Bears' only defensive player to start all 16 games, he set career highs and led all linemen with 71 tackles, seven sacks, three pass breakups and two forced fumbles.
Hicks was selected by the Saints in the third round of the 2012 draft when Bears general manager Ryan Pace worked in New Orleans' personnel department. The 6-5, 336-pounder was traded to the Patriots early in the 2015 season after the Saints switched to a 4-3 defense.
A natural 3-4 end, Hicks appeared in 13 games and two playoff contests for New England in 2015, recording 21 tackles and three sacks. The Patriots tried to re-sign him, but he opted to ink a two-year contract with the Bears that runs through the 2017 season.
Hicks' best game last year came Dec. 4 when he recorded a career-high 10 tackles and matched a personal high with two sacks in a 26-6 drubbing of the 49ers—a performance that earned him NFC defensive player of the week honors.
While emerging as one of the Bears' top players, he has also stepped up his game off the field. Prior to funding the three college scholarships, Hicks began his first season in Chicago by providing 300 backpacks filled with school supplies for inner-city students, conducting a winter coat drive and giving away bicycles to high-achieving CPS students as Christmas presents.
"I've been involved in various things that my teammates have done throughout the years and this is my first year really branching out and doing my own thing," Hicks said. "It's rewarding.
"When you know you're doing the right thing and you know you're putting positive energy into the world, honestly it makes me play better and it makes me feel better about life. I like giving back and making people better."