If the Bears rebound from their lackluster 3-13 record in 2016 to make the playoffs in 2017, it wouldn't be an unprecedented accomplishment.
Of the 10 NFL teams that went 3-13 from 2005-15, two bounced back to earn postseason berths with 10-6 marks the very next year, albeit under very different circumstances.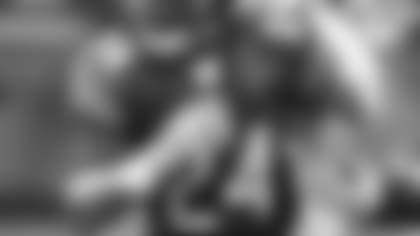 Running back Jordan Howard and the Bears hope to make a big leap in the standings in 2017.


The New Orleans Saints stumbled to a 3-13 record in 2005, but that was the year that Hurricane Katrina forced them to play every game on the road, including "home" contests at Giants Stadium, the Alamodome in San Antonio and LSU's Tiger Stadium in Baton Rouge.
The Saints returned to the Superdome in New Orleans in 2006 with a new head coach in Sean Payton and a new quarterback in Drew Brees, winning the NFC South and beating the Eagles in the divisional playoffs before losing to the Bears in the NFC championship game.
A better blueprint to follow for the Bears is the Minnesota Vikings, who improved by seven games in the standings from 3-13 in 2011 to 10-6 in 2012, earning a wildcard berth. The Vikings went 6-10 in 2010 before falling to 3-13 just as the Bears did the last two seasons.
Minnesota clinched a wildcard berth on the final day of the 2012 regular season by defeating the Green Bay Packers 37-34, a result that eliminated the Bears from the playoffs.
Here's more information about how the last 10 teams that went 3-13 fared the next season:
• Eight won at least four games. The only exceptions were the Rams, who went 3-13 in 2007 and 2-14 in 2008; and the Browns, who were 3-13 in 2015 and 1-15 in 2016.
• Four posted a winning record. In addition to the aforementioned Saints and Vikings, the Buccaneers improved from 3-13 in 2009 to 10-6 in 2010 and the Titans improved from 3-13 in 2015 to 9-7 in 2016, but neither club made the playoffs.
• Two teams made the playoffs two years after going 3-13. The Redskins went 3-13 in 2013 and 4-12 in 2014 before winning the NFC East with a 9-7 record in 2015. The Raiders went 3-13 in 2014 and 7-9 in 2015 before earning a wildcard berth with a 12-4 mark in 2016.