Marquee players on both sides of the ball have produced as expected for the Bears this season. But several lesser-known individuals have made regular contributions as well.
The unheralded group consists of players who are only household names in their own household and probably wouldn't be recognized walking down Michigan Avenue by even the most diehard Bears fans.
The following is an inside look at how eight of those players were acquired by general manager Ryan Pace and his staff over the last 11 months, including when they first landed on the Bears' radar and what attracted them to the new regime.
These three players were signed during the offseason: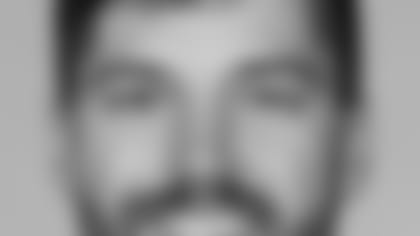 Miller is the only member of the eight profiled here who was with the Bears last season. But when Pace and his crew signed the tight end to a one-year contract Feb. 27, it came after he had missed the previous three full seasons.
Miller caught two touchdown passes for the Bears in last year's preseason opener before suffering a season-ending foot injury in the second preseason game. After playing in 33 games for the Jaguars from 2009-11, Miller spent the 2012 season on injured reserve with Jacksonville and failed to make the Buccaneers roster in 2013.
In researching Miller, Pace and his staff obviously were aware of his durability issues but were impressed with his tape against the Eagles. They also spoke to several members of the Bears' support staff that worked with Miller last year and discovered that he's a great teammate who possesses talent and an extraordinary work ethic.
Miller has blossomed this season, leading the Bears with four touchdown receptions. He helped the team win back-to-back road games in early November with a remarkable one-handed TD catch in San Diego and two TD receptions, including an 87-yarder that was the longest by a tight end in franchise history, in St. Louis.
2) Nickel back Bryce Callahan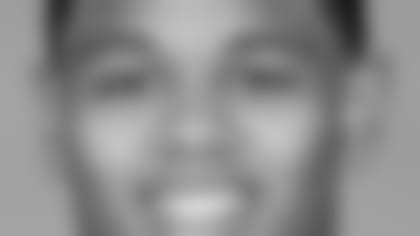 The Bears considered selecting Callahan in the sixth round of this year's draft and felt extremely fortunate to sign him as an undrafted free agent.
The 5-9, 183-pounder doesn't have ideal size, especially for the nickel position. But the Bears loved his cover skills, character, speed, explosiveness and production at Rice, where he's tied for second in school history with 13 career interceptions.
The Bears made a campus visit to see Rice's most highly-touted draft prospects in defensive tackle Christian Covington (who was chosen by the Texans in the sixth round) and receiver Jordan Taylor (who signed with the Broncos as an undrafted free agent). But when they watched tape, they felt that Callahan was the best player on the team.
One draft profile predicted that Callahan didn't project as a nickel back because he was suspect in run support. But that's the position where Callahan has excelled since being promoted off the Bears' practice squad in mid-October to replace Sherrick McManis. In the last five games, Callahan has broken up seven passes.
3) Inside linebacker Jonathan Anderson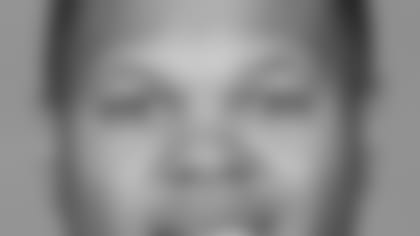 The Bears considered Anderson an ideal college free agent because of the 6-1, 231-pounder's prototypical height, weight and speed. He possessed all the measurables and traits but only started two games last season at TCU while backing up Paul Dawson, who was selected by the Bengals in the third round of this year's draft.
The Bears compared Anderson to Broncos linebacker Brandon Marshall. They were impressed with how the TCU product improved every week during training camp and the preseason and felt he had the potential to at least become a core player on special teams.
It seemed like Anderson took advantage of every opportunity to make a play, especially in the preseason finale against the Browns when he recorded two sacks, five tackles, three tackles-for-loss, one quarterback hit, one forced fumble and one special-teams tackle.
After spending the first five weeks of the season on the Bears' practice squad, Anderson was elevated to the 53-man roster and has become a regular contributor on defense. He recorded a career-high 13 tackles in a win over the Chargers and made a huge play in a victory over the Packers, stopping bruising running back Eddie Lacy for no gain on fourth-and-two.
These five players have been signed by the Bears since final cuts: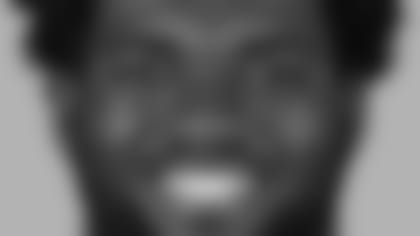 The Bears claimed Omameh off waivers from the Buccaneers Sept. 6 following final cuts. They liked the fact that he had started all 16 games at right guard last season for Tampa Bay and thought he played well at right tackle during the preseason. And having a lineman with the flexibility to play both guard and tackle was exactly what the Bears were looking for.
In anticipation of final cuts, the Bears evaluated every player throughout the league they felt was on the roster bubble and Omameh earned high marks. He first landed on Pace's radar when Pace was with the Saints and Omameh was an undrafted rookie with the 49ers in 2013.
The Bears knew that Omameh is very intelligent and weren't surprised at how quickly he learned their offense. The 6-4, 305-pounder was a straight-A student in high school in Ohio who was recruited by Princeton and MIT before opting to enroll at Michigan.
The Bears were also impressed with how Omameh fought through a sprained ankle he suffered earlier this season. Since returning, he's helped bring stability to the offensive line, having started the last six games at right guard.
2) Defensive lineman Mitch Unrein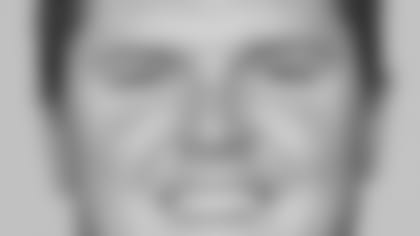 The Bears signed Unrein, a five-year NFL veteran, on Sept. 25, one day after he was released by the Chargers. The 6-4, 306-pounder spent his first four seasons with the Broncos from 2011-14, playing for Bears coach John Fox.
Pace and his staff have followed Unrein since he was at Wyoming. At the time, an opposing coach once showed his players tape of the defensive lineman as an example of the energy they should bring to the field. Unrein appealed to the Bears because of his non-stop motor as well as his toughness, intelligence, versatility and intensity.
Since joining the Bears, Unrein has contributed as part of the defensive line rotation and also as a fullback in short-yardage situations. In a Thanksgiving night win over the Packers, he threw a key block against Clay Matthews Jr. on Jeremy Langford's 1-yard TD run.
3) Safety Chris Prosinski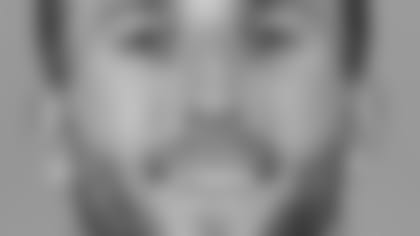 Like Omameh, Prosinski was on the Bears' list of bubble players who could be available following final cuts, and he was in fact released by the Eagles Sept. 4. They liked his athleticism, character, speed and measurables.
A standout special-teams player throughout four seasons with the Jaguars (2011-14) and Eagles (2014), Prosinski was signed by the Bears Sept. 29 after they had allowed long kickoff return touchdowns in back-to-back games.
Prosinski has since become a regular contributor on defense as well, starting the last three games at safety in place of the injured Antrel Rolle. The 6-1, 208-pounder recorded a sack against the Broncos and created a turnover with a forced fumble versus Green Bay.
The Bears have been impressed with how quickly Prosinski has learned the defense, but they're not surprised he's an intelligent player, given that he was recruited by Harvard and Princeton before deciding to attend Wyoming, where he teamed with Unrein.
4) Defensive lineman Bruce Gaston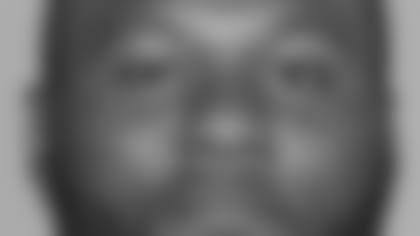 The Bears maintain a list of the top practice-squad players at each position throughout the NFL should they need to bolster their roster due to an injury, and that's what led them to Gaston. They signed the 6-2, 310-pounder off Green Bay's practice squad Oct. 17 after placing defensive lineman Ego Ferguson on injured reserve.
The Bears were impressed that Gaston had made the Packers' 53-man roster out of training camp—he played in Green Bay's first two regular-season games—and also that the Chicago native was excited to join his hometown team. They also liked his measurables and felt he was significantly better than the rest of the players at his positon on other NFL practice squads.
Gaston has been part of the defensive line rotation in four games with the Bears. His best outing came against the Broncos when he recorded three tackles, one sack and one tackle-for-loss.
5) Return specialist Deonte Thompson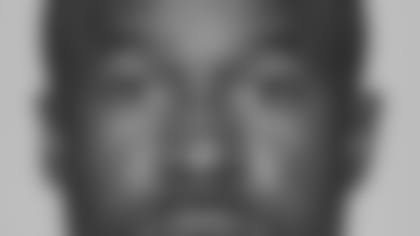 Having joined the Bills last December, Thompson was another bubble player the Bears felt could be available following final cuts this summer given Buffalo's depth at receiver and in the return game. Sure enough, the 6-foot, 203-pounder was waived injured Sept. 4.
Thompson was signed to the Bears' practice squad Sept. 22 and elevated to the 53-man roster Nov. 10. The team likes his blazing speed—he ran a 4.31 in the 40 at his Pro Day at Florida in 2012—as well as his experience. He joined the Bears having appeared in 14 games over three seasons with the Ravens (2012-13) and Bills (2014), catching 15 passes for 147 yards and averaging 26.8 yards on 22 kickoff returns.
Thompson ran track at Florida. But the Bears see him as a football player who ran track, not a track athlete who played football. He showed his explosiveness in last Sunday's loss to the 49ers, returning a kickoff 74 yards late in the game. Once Thompson gains a firmer grasp of the offense, the Bears are eager to see if he can contribute at the receiver position as well.