The Bears on Tuesday honored running back Jordan Howard and receiver Josh Bellamy as the 2016 winners of the prestigious Brian Piccolo Award during a ceremony at Halas Hall.
The honor has been given to a Bears rookie since 1970 and was expanded in 1992 to include a veteran. Bears players vote for teammates who best exemplify the courage, loyalty, teamwork, dedication and sense of humor of Brian Piccolo, a Bears running back who died from embryonal cell carcinoma on June 16, 1970 at the age of 26.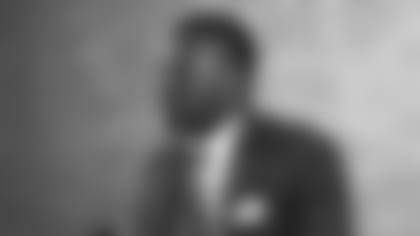 Jordan Howard was selected by the Bears with the 150th pick in last year's NFL Draft.


"I know how much the Piccolo family means to the Bears organization," Howard said. "I'm honored to be receiving this award. As a young player coming into the NFL, it was a big transition for me. But with the great help of my coaches and teammates, they helped me get to this point. I can't do anything without them because football is a team sport."
Selected by the Bears in the fifth round of last year's draft out of Indiana, Howard began the season third on the depth chart and closed it by becoming the franchise's first rookie running back to be voted to the Pro Bowl since Hall of Famer Gale Sayers in 1965.
Howard set Bears rookie rushing records with 1,313 yards and seven 100-yard games and joined Hall of Famer Walter Payton as the only two players in team history to rush for at least 1,300 yards and average more than five yards per carry in a season.
"Everyone in this room knows what kind of running back he is," offensive coordinator Dowell Loggains said in introducing Howard Tuesday. "But I want to tell you about what type of kid he is. He displays what humility looks like. He had a great year and went to the Pro Bowl and was the same kid every day. The success to this point has not changed him."
Bellamy is entering his fourth season with the Bears after brief stints with the Chiefs, Chargers and Redskins. Last year he appeared in all 16 games with two starts, catching 19 passes for 282 yards and one touchdown while also recording five special-teams tackles.
"To do what he does for us on special teams, it's a thankless job," special-teams coordinator Jeff Rodgers said in introducing Bellamy. "His courage is off the charts."
Bellamy is also known for his sense of humor and outgoing personality.
"This guy may be the only NFL player currently active that has an endorsement deal with himself," Rodgers joked. "He showed up at training camp last year with a t-shirt that had his face on it and his name on it and he probably has on the socks to match today."
Bellamy revealed that he recently watched the movie "Brian's Song," which depicts the relationship between Piccolo and Sayers. The two became roommates and supported each other first through Sayers' devastating knee injury and later Piccolo's fight with cancer.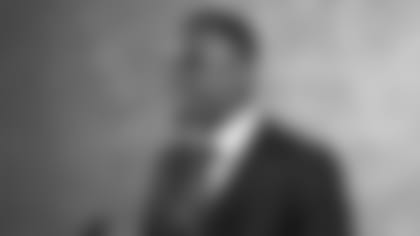 Receiver Josh Bellamy appeared in all 16 games with the Bears last season.


"Brian Piccolo was a guy who had a great sense of humor," Bellamy said. "He was a great team player, a great team guy, a guy that you would want in your locker room. I encourage my teammates to be just like that. It's a brotherhood, and these relationships you carry on through the rest of your life."
Patrick McCaskey emceed Tuesday's ceremony. Coach John Fox introduced Loggains and Rodgers. Ownership was also represented by Virginia McCaskey, George McCaskey and Brian McCaskey. Members of the Piccolo family in attendance included Joy Piccolo O'Connell, Brian Piccolo's widow, and two of their three daughters, Traci and Kristi.
Previous winners of the Piccolo Award who were on hand included Brian Baschnagel, Roland Harper and Jim Osborne.
Piccolo joined the Bears in 1965 as an undrafted free agent after leading the nation with 111 points and 1,044 yards rushing as a senior at Wake Forest. He was in his fourth NFL season when a chest x-ray revealed a malignancy. Piccolo passed away several months later.
Following his death, the Brian Piccolo Cancer Research Fund was established and proceeds were sent to the Sloan-Kettering Cancer Center in New York for research on embryonal cell carcinoma. At the time Piccolo died, the disease was 100 percent fatal, but today the cure rate is more than 95 percent.
With that victory, proceeds from the Brian Piccolo Cancer Research Fund now benefit breast cancer research at Rush Medical Center and provide support to the Clearbrook Center for the developmentally disabled in Arlington Heights.
Since turning its attention to the fight against breast cancer, the Brian Piccolo Cancer Research Fund, as well as all those who have joined in its efforts, have raised over $8 million for research since 1991. The fund remains active and welcomes contributions from others who share its commitment to breast cancer research and to the memory of Brian Piccolo.