A bruising physical running back who received only one Division I offer out of high school, Jordan Howard excelled in his hometown at Alabama-Birmingham.
After UAB dropped its football program following the 2014 season, the 6-foot, 230-pounder transferred to Indiana last year and continued to shine, rushing for 1,213 yards and nine touchdowns on 196 carries despite missing four games due to injuries.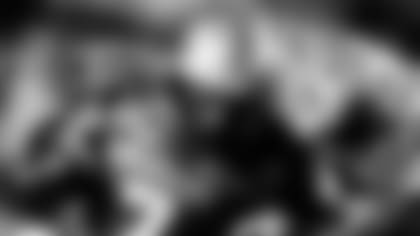 Running Back Jordan Howard while playing at UAB


Signed by the Bears in the fifth round of the draft, Howard is featured in the final segment of "Meet the Rookies," a four-part series on ChicagoBears.com that chronicles the inspirational stories of the team's newest players.
In the piece, Howard discusses the death of his father, Reginald Howard, when Jordan was 12.
"There are a lot of things he's missed," a tearful Howard says. "He missed my high school graduation. He missed me getting drafted. That's a big regret because I know he's going to miss out on a lot of things, but I know he's still there for me."
"Meet the Rookies" is sponsored by Chicago Tribune SportsPlus. The four segments have been shown on ChicagoBears.com and the Chicago Bears Official Mobile App this week. The other rookies featured in the series are outside linebacker Leonard Floyd, receiver Daniel Braverman and tight end Ben Braunecker.