Bears running back Jordan Howard is among 26 players included on NFL.com analyst Elliot Harrison's "All-Under-25" team.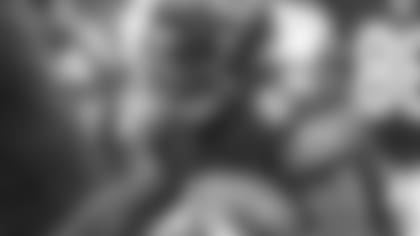 Jordan Howard was selected by the Bears in the fifth round of last year's draft.


Howard, who will turn 23 in November, broke Bears rookie rushing records with 1,313 yards and seven 100-yard games last season after being selected in the fifth round of the draft. He finished second in the NFL in rushing and became the first Bears rookie running back to be voted to the Pro Bowl since Hall of Famer Gale Sayers in 1965.
Howard is the fourth player in Bears history to rush for at least 1,300 yards in a season. Walter Payton achieved the feat nine times during his illustrious career from 1975-87, while Thomas Jones (1,335 in 2005) and Matt Forte (1,339 in 2013) each did it once.
Howard joined Hall of Famer Walter Payton as the only Bears players to ever rush for at least 1,300 yards and average more than five yards per carry in a season. Payton did it just once in his illustrious 13-year career—with 1,852 yards and a 5.5-yard average in 1977.
Howard is one of two backs on Harrison's All-Under-25 team, joining Cowboys star Ezekiel Elliott, who led the NFL in rushing with 1,631 yards.
"The debate here is between Howard and [the Rams'] Todd Gurley," Harrison wrote. "Went with Howard, despite the fact that Gurley might be more gifted in terms of physical measurables. As fantastic as Gurley was during his rookie year, Howard was better. He ran for more yards, caught more passes and averaged more yards per carry than Gurley. Howard was an every-down, productive back—in an offense that struggled through the air."