Bears defensive lineman Israel Idonije will be back home in Canada Wednesday to receive a prestigious honor at a ceremony in Winnipeg, Manitoba.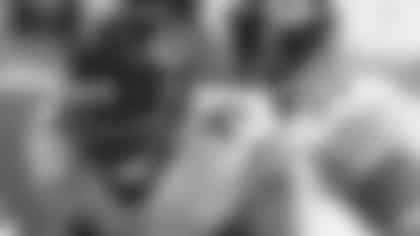 Israel Idonije
Idonije, who moved to Canada from Nigeria when he was four years old, will be among 14 new members inducted into the Order of Manitoba. Established under special legislation, the Order of Manitoba is the highest honor the province bestows on its citizens.
It recognizes individuals who have demonstrated excellence and achievement in any field of endeavor, benefiting in an outstanding manner the social, cultural or economic well-being of Manitoba and its residents. Attending this year's event will be The Prince of Wales, Prince Charles, and his wife, The Duchess of Cornwall.
Idonije is being honored for his work both on and off the football field. The 11th-year pro is the first University of Manitoba product to play in the NFL and he also operates the Israel Idonije Foundation, which is committed to impacting underserved communities by providing programs focused on social and emotional life skills.
"It's incredible to receive this honor," Idonije said. "I'm accepting it on behalf of all the people that allow the work that we do to be possible. There are tons of supporters, donators, volunteers and our staff. It's an endless list of people who have committed to helping us reach the community and reach the kids and make an impact.
"I have the easiest part of that and that's using the platform of the NFL, and then I get to go to incredible things like this and meet incredible people and make great connections. What an honor it is for the province to allow us this distinction and then to be meeting Prince Charles, I'm just excited."