As soon as the Packers released Josh Sitton in a surprise move Saturday, the Bears immediately began to aggressively pursue the three-time Pro Bowl guard.
Their quick and decisive approach was a key factor in Sitton's decision to visit Halas Hall and ultimately sign a three-year contract with the Bears. The nine-year veteran hoped to join a new team as soon as possible so he could begin preparing for this week's start of the regular season.
"I wanted to get to where I was going and be able to learn the offense and be able to jump in right this week," Sitton said Monday. "The longer it took, the harder it would have been to learn the offense. Chicago, they had me in first, and they got it done first."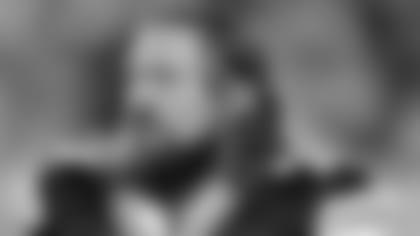 Josh Sitton appeared in 121 games with 112 starts in eight seasons with the Packers.


General manager Ryan Pace credited the Bears' pro scouting department with having an in-depth report on Sitton already done, which enabled the team to feel confident about trying to sign him.
"[We felt] we have to act quick on this," Pace said. "He's right up the road. There are a lot of teams interested in him. Let's just have him drive down and get on this right now and be aggressive and be decisive and I think the ability to be that way came with our preparation."
Sitton, 30, appeared in 121 games with 112 starts in eight seasons with the Packers after being selected by Green Bay in the fourth round of the 2008 draft out of Central Florida. Although he will play his former team twice a season, he insists that his decision to sign with a long-time rival had nothing to do with seeking revenge against the Packers.
"It was the closest place for me, so I guess it was pretty easy," Sitton said. "It's only two-and-a-half hours from home or Green Bay. So that was actually kind of a factor. It was quick and it made more sense to get to do this one first.
"Honestly, it didn't have anything to do with sticking it to the Packers. More familiar with the division, close to where I was. I like the weather up here. We had a few other teams interested. It's too damn hot in the south."
Pace credited Fox with helping to woo Sitton, saying the Bears coach "is a charming guy." Other factors that led Sitton to sign with the Bears included the chance to continue playing on natural grass, join an organization that's ascending and, of course, the lucrative offer he received.
"The business side is always the first determining factor," Sitton said. "But I think coach Fox is building a team that can win here."
Pace described Sitton as a player who "automatically upgrades our offensive line."
"First of all, the skins are on the wall," Pace said. "He's a three-time Pro Bowler. He's extremely strong and powerful in the run game and pass pro. He's one of those guys that just makes it look easy. You never see him stressed or exposed. He's in good position, and a smart, very intelligent player. That shows up when you meet with him and all the research we did on him echoed that as well."
Sitton will spend his first week with the Bears trying to gain a firmer grasp of the offense as his new team prepares for Sunday's season opener against the Texans in Houston.
"It's a lot of meeting time," Fox said. "He's learning an offense. I think it helps that everybody pretty much does the same thing whether it's offense or defense, just different terminology. So it's basically learning a new language. But the football end of it, pretty much the visuals of it, is the same look, it's just you call it different things."