With the bye week providing extra time to digest the offense and develop cohesiveness with quarterback Mitchell Trubisky, Dontrelle Inman is eager to make his Bears debut Sunday against the Packers.
The veteran receiver was acquired Oct. 26 in a trade with the Chargers in exchange for a conditional draft pick, but he did not play three days later versus the Saints after participating in only one practice.
"I'm definitely ready," Inman said Wednesday at Halas Hall. "I've put in the work. Mitch and I talk all the time. We just continue to build that bond and we continue to trust one another, so I'm excited for this week."
Inman spent the past four seasons with the Chargers, catching 107 passes for 1,463 yards and seven touchdowns while appearing in 41 games with 23 starts. He started all 16 games last year, setting career highs in all categories with 58 receptions for 810 yards and four touchdowns.
"He has the ability to catch the ball away from his body," said offensive coordinator Dowell Loggains. "Good hands, strong, very confident. You can feel how he's an intelligent guy, has some football instinct that way. They moved him around. He played outside, he played in the slot. Those are the things that really stood out."
Loggains has also been impressed with Inman's relentless work ethic. Since the moment the fifth-year pro arrived in Chicago, he has worked tirelessly to learn the Bears offense.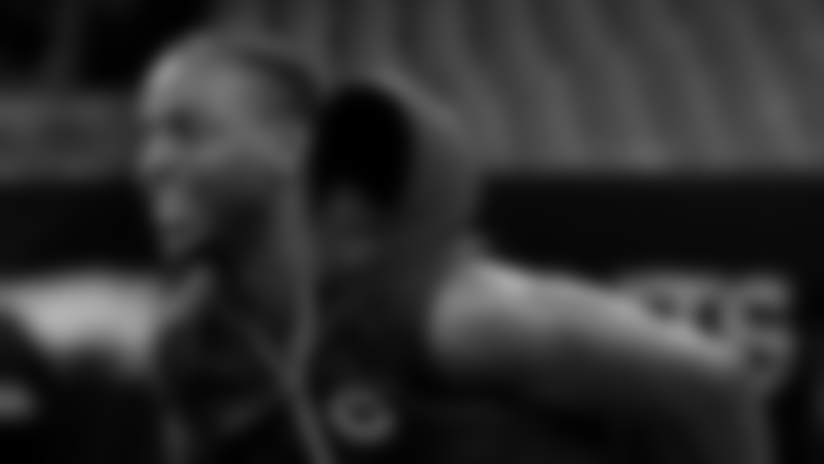 New Bears wide receiver Dontrelle Inman warms up before the Bears played the Saints.


"He's the guy who is in my office at 6:30 in the morning wanting to go through plays," Loggains said. "It's also a guy that's been around a great quarterback in Philip Rivers [with the Chargers]. So he can help Mitchell, give him a tip here and there.
"I've encouraged Mitchell, 'Hey, pick his brain. He's been around one of the best quarterbacks in the NFL and you can learn a lot from that guy. He does everything the right way. He's a great competitor. So pick his brain and ask him questions. He has a good football IQ.'"
Inman has honed that football IQ by regularly arriving at work before the sun arises, a routine he began to follow in his second season with the Chargers in 2015.
"The player who taught me how to be a student of the game was [safety] Eric Weddle," Inman said. "Eric Weddle challenged me to come in and work out with him at 5:30 one day. I got there at six. He looked at me and shook his head and said, 'You still want to be average.
"So I began to create that work ethic from him, and he's taught me a whole lot—you get in, you get your work done, you study your film, and your body's prepared for the day. That's one thing that I learned a couple years ago."
That type of preparation has put Inman in position to help bolster a Bears passing offense that ranks dead last in the NFL, averaging just 157.5 yards per game.
"I think it's been plenty of time for him," said coach John Fox. "He's a veteran guy. He's had opportunities to throw live with Mitch and the other quarterbacks. I think he's got a good grasp of what we're doing now and what's expected of him."
The Bears hope that the 6-3, 205-pounder brings a different element to their offense. Asked to assess Inman, Trubisky said: "A smart player, likes to study the game, a really hard worker studying the offense. He's picked up things really quickly around here. Bigger guy, so easier to throw to, uses his body well, great hands and we're just looking forward to adding him to the rest of the receiving corps."