Matt Forte could be the most underrated running back in the NFL.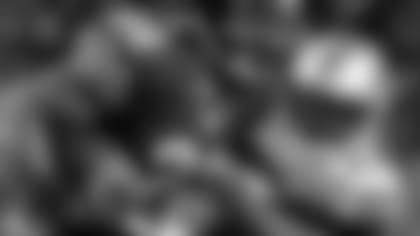 Matt Forte ranks second on the Bears' all-time rushing list behind Walter Payton.
At least that's the opinion that was shared on NFL Network's "NFL AM" in a segment featuring former Denver Broncos running back Terrell Davis.
"[Forte] can catch the ball extremely well, runs the ball well, can block; he can do it all," Davis said. "But for some reason he just doesn't get the recognition like these other backs. Maybe it's because he doesn't do a whole lot of promoting. He's very quiet.
"But he's a workhorse. He goes to work and the guy just continues to have excellent seasons every year. He stays relatively injury-free and he plays well."
Forte was voted to the Pro Bowl in 2013, ranking second in the NFL in rushing with 1,339 yards and third in yards from scrimmage with 1,933. Both are career highs and the most by a Bears running back other than Hall of Famer Walter Payton.
Forte rushed for nine touchdowns, the most by a Bears player since Thomas Jones had nine in 2005. Forte also caught 74 passes for 594 yards and three TDs. The 74 receptions are the most ever by a Bears running back, breaking his own record of 63 set in 2008.
Forte rushed for over 100 yards in four of the last five games of the season, giving him 20 100-yard outings in his career, tying Gale Sayers for the second most in franchise history.
Forte also became the first player in Bears history to top 1,000 yards as a rusher and 500 yards as a receiver in multiple seasons. He ranks second on the franchise's all-time rushing list with 6,666 yards, trailing only Payton (16,726).
"You talk about Alshon Jeffery. You think about Brandon Marshall, Jay Cutler; those guys get all the love," Davis said. "But Matt Forte is really the consistent piece to that offense every year. He deserves more recognition."