The opportunity to make his NFL debut wasn't the only reason that Bears rookie safety Eddie Jackson was thrilled to play in Thursday night's preseason opener against the Broncos.
It was also the first game action for the fourth-round draft pick from Alabama since he broke his leg last Oct. 22 while returning a punt against Texas A&M.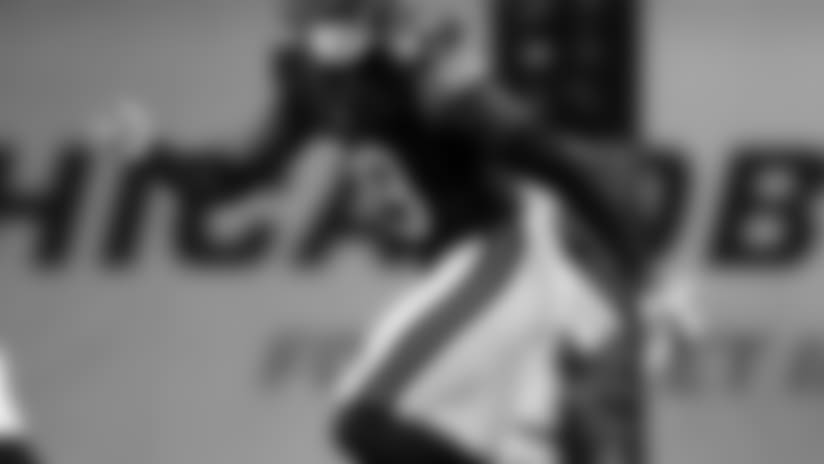 Rookie Eddie Jackson is in contention for key roles on both defense and special teams.


"It felt pretty good," said Jackson, who has excelled in training camp after being limited during the offseason. "It gives you your confidence back, especially after the injury. I enjoyed it."
Selected in the fourth-round of the draft, Jackson is contending for a starting job at safety opposite Quintin Demps and also competing to be the Bears' primary punt returner. The 6-foot, 202-pounder certainly didn't hurt his cause with a 15-yard punt return against the Broncos.
"He missed a lot of the offseason, but he's got a really good football IQ," said coach John Fox. "I think you saw his return skills. We averaged 10-plus yards in our punt return, which we were a non-factor a year ago. All-in-all I think he's just going to continue to improve."
On defense, Jackson has enjoyed the first-team reps he's taken this summer.
"It's pretty cool," Jackson said. "It's helpful just being out there with the older guys, the vets, and seeing how things work and also being out there next to Quintin Demps. Going out there and getting a feel for things and being in with those guys, it felt good."
The jitters: Another Bears rookie, tight end Adam Shaheen, admitted that he experienced some butterflies in his first NFL game.
"I felt like I was really anxious," said the second-round draft pick from Division II Ashland University. "It's to be expected [in the] first real time being on that stage. But I settled in a little bit in the second half and started just not overthinking things and just playing a little bit."
Shaheen has demonstrated excellent hands throughout training camp, but he dropped a Mark Sanchez pass on third-and-two midway through the second quarter Thursday night. The 6-6, 270-pounder, who had one reception for three yards, is eager to play in the Bears' second preseason game next Saturday night in Arizona.
"Having that drop, having a couple others I should've caught, was very humbling," Shaheen said. "I'm just excited to get back out there and not be as nervous or anxious."
A day at camp: Part of a defensive breakdown in the secondary that resulted in a 47-yard touchdown pass by the Broncos Thursday night, Bears safety DeAndre Houston-Carson redeemed himself in Saturday's practice with two interceptions.
The 2016 sixth-round pick from William & Mary picked off a Sanchez throw near the goal-line and later intercepted a pass by rookie quarterback Mitch Trubisky over the middle.
Receiver Titus Davis produced the play of the day Saturday with a leaping catch of a Trubisky pass over cornerback Rashaad Reynolds.  
Injury update: Inside linebacker Jonathan Anderson suffered a high ankle sprain against the Broncos and did not practice Saturday. Running back Ka'Deem Carey (thigh) and receivers Josh Bellamy (ankle) and Rueben Randle (hamstring) also sat out.
Inside linebacker Nick Kwiatkoski is in the concussion protocol after experiencing some symptoms Saturday morning.