Former Bears tackle James "Big Cat" Williams will raise funds to help eradicate homelessness and hunger by hosting the second annual Celebrity Bash for Cash Saturday night at Cinespace Film Studio in Chicago.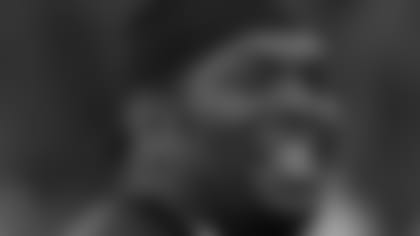 James "Big Cat" Williams

"People work hard throughout their lives but sometimes find themselves in dire situations and often not of their making," said Williams, who played his entire 12-year NFL career with the Bears from 1991-2002.

"We all have experienced unforeseen circumstances. Although I have not personally experienced homelessness and hunger, this issue is very important to me."

The honorary chair of the event is Rev. Tom Behrens, founder of The Night Ministry, which has been helping people struggling with loneliness, despair, poverty, substance abuse, and homelessness since 1976.

Approximately 300 people are expected to attend the Speakeasy-themed event. Guests have the opportunity to meet former and current Bears players, other athletes, sports and media personalities, and business and community leaders.

General admission tickets cost $100. VIP tickets are $300.

Big Cat Charities partners with Deborah's Place, a supportive house for women; Maryville Crisis Center, which provides short-term care for children; and PADS, which offers critical services to homeless families, children, men and women in Lake County.