The cohesiveness between Jay Cutler and Brandon Marshall was evident last year when the Pro Bowl receiver shattered Bears single-season records with 118 receptions and 1,508 yards.
A year later, Cutler is beginning to develop a rapport with another key target in the passing game, tight end Martellus Bennett, who signed with the Bears on the first day of free agency in March.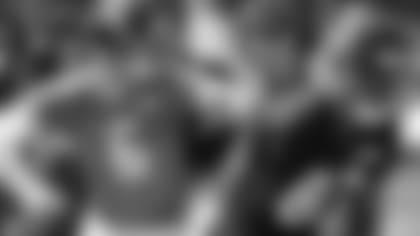 ](http://www.chicagobears.com/multimedia/photo-gallery/Minicamp-Practice/8e6fee52-ac0c-401e-920b-9bf2872b9b5c)

Click to view photos from the Bears' mandatory three-day minicamp.
"We're working on it," Cutler said this week during the team's three-day minicamp. "The thing about him is he wants to be great; he doesn't want to be good. Every day he comes out here working. He's always asking us questions of what he can do better, how he can improve."
After spending his first four NFL seasons with the Cowboys from 2008-11, Bennett established career highs last year with the Giants, catching 55 passes for 626 yards and five touchdowns. The 6-6, 265-pounder is also an adept blocker who takes pride in being a complete tight end.
"He's a rare breed," Cutler said. "He's able to block, he's able to run. He's got a really good feel in the passing game. He's fun to work with. You don't find many guys like that around."
Bennett's personality also makes him unique. He nicknamed himself the "Black Unicorn" and often discusses his love for art, cake, dinosaurs and all things Harry Potter during interviews.
"He brings a different humor, a different swagger to that offensive group," Cutler said. "He keeps things light, but he knows when it's time to work. It's good having him in meetings, He breaks some of the monotony up, and out here when things get a little bit stagnant [at practice], he's a tall guy and he's not afraid to use his voice, so it's good having him around."
Making strides: Bears defensive coordinator Mel Tucker is pleased with how rookie linebackers Jon Bostic and Khaseem Greene have progressed throughout the offseason program.
"They're pretty much where I thought they'd be at this point," Tucker said. "They learn, and they grow by leaps and bounds. We're throwing so much at them, but they're both very, very intelligent players and they love to play football.
"They ask great questions and they're making improvements each and every day. We just have to continue to work with them and get them where they need to be."
The Bears spent two of their first three picks in the draft on linebackers, choosing Bostic in the second round (50th overall) and Greene in the fourth (117th). Since 1991, the only other linebacker they've selected with one of their first three picks in a draft was Brian Urlacher in 2000.
"They do have a lot to learn," Tucker said. "It's a different scheme for them, different teammates, the game's faster; it's just a different environment for these guys. But I think they've done a great job so far just handling everything we've thrown at them. They're good teammates and they're learning how to be pros."
Bostic and Greene are learning from veteran linebackers Lance Briggs, James Anderson and D.J. Williams, a trio that has combined to play 26 NFL seasons.
"They have some really good guys to be the role models for them in that defensive room, especially in that linebacker room," Tucker said. "There are veteran players in there, those guys are sharp, so I think it's a good environment for them to be in where they can grow and become the players that we know they can become."
Good example: Coach Marc Trestman believes that the Bears can learn a lot from the Blackhawks, who have reached the Stanley Cup Finals in pursuit of their second championship in four seasons.
"I was just talking to some of the guys about the way the Blackhawks have handled their success throughout the season," Trestman said following Wednesday's practice. "It's the constant daily mindset of just trying to get better. That's what you're hearing from their players.
"They're a hard-working team. I've watched them play in person and on TV. You can learn from the way they built their team and how they responded not only to their success but also to the periodic adversity they've had throughout the year. As professionals—coaches and athletes—we can learn from their success and I think we do watching them play."
Trestman became a huge hockey fan during his childhood in Minnesota.
"I grew up at a time when we didn't have indoor arenas," he said. "I was one of the guys that was shoveling the pond to be able to go skate with my friends so I've experienced it at that level and grew up with the North Stars and loved hockey and love the game."