Jay Cutler hasn't had a lot of success against the Packers, but there's reason to believe that could change in Sunday's winner-take-all NFC North clash at Soldier Field.
For the first time since he joined the Bears in a 2009 trade, Cutler is surrounded by three 1,000-yard performers, is working with an offensive-minded head coach known for his track record tutoring quarterbacks, and has benefitted from solid pass protection.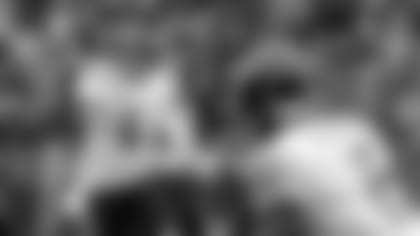 "Every year is independent of the next," said coach Marc Trestman. "I don't know that you can define how it was [for Cutler in the past or] how it's going to be. This year is this year. He is in a new offense with new coaches around him."

Cutler has won just one of eight starts against the Packers as a member of the Bears, throwing for eight touchdowns and 17 interceptions. But this Sunday could be different because he will be joined on the field by receivers Brandon Marshall and Alshon Jeffery, running back Matt Forte, tight end Martellus Bennett and a much-improved offensive line.

This year has been unlike any other for the Bears offense, which either has or is on pace to break franchise records for points, total yards, passing yards, touchdown passes, completion percentage, passer rating and first downs in a season.

Although Cutler is in a much better situation than he has been in the past, Trestman acknowledged that the quarterback must perform well for any team to achieve its goals.

"I think that the quarterback is the focal point of the football team," Trestman said. "He's the guy who really flies the plane. It's not on autopilot. He's got to fly it in all different kinds of weather.

"That's what the quarterback has to do, so it's extremely important that he plays efficiently from a standpoint of all 11, 10 other guys. He's got to put those guys in position to succeed, and they've got to help him do that as well. It's a team game, but it is a quarterback-run game.

"The quarterback is always going to be the focal point, and that's because he has more to do and more responsibility on his shoulders because of all that's involved in the position."

The Bears will face a Packers defense Sunday minus star linebacker Clay Matthews, who broke his thumb for the second time this season last Sunday against the Steelers.

"Clay Matthews is a special player," said offensive coordinator Aaron Kromer. "They have very competent backups. [Matthews] is a challenge for any offensive lineman, any tight end blocking in a scheme. You can't account for his loss if you're coaching their defense. But they are very talented. They've been drafting good players for a long time. They've built that team from scratch. So we're expecting a hard-fought battle."

While Cutler hasn't fared well against the Packers, he has rewritten the Bears' record book in just five seasons, setting all-time franchise marks for passer rating (82.9), completions (1,243), attempts (2,066), yards (14,687) and passing yards per game (222.5).

Returning to action two weeks ago in Cleveland after missing four games with a high ankle sprain, Cutler rebounded from two first-half interceptions to throw three touchdown passes, leading the Bears to a crucial 38-31 comeback victory that put them in control of their playoff destiny.

"We've learned a lot about him the last few weeks, particularly in the Cleveland game," Trestman said. "A little adversity hit early and he was able to overcome that. He was able to find the inner strength to move forward. We've seen that during the year. We saw it early in the year.

"We always learn more about each other and about ourselves with each opportunity to compete and play. That's why we do it. That's part of it, is to stand on the edge and be able to make the plays. But he's just one guy. We've got a whole team around him. Obviously, the quarterback is always the focal point. That's undeniable. But it's a team game. It's going to take everybody on Sunday, and I think our guys are up for the task."