Bears quarterback Jay Cutler announced Friday that he has been hired as a color analyst by FOX Sports, saying during an interview on Chicago's ESPN 1000 that his move from the field to the broadcast booth is "permanent."
Cutler, who turned 34 last Saturday, was released by the Bears on March 9. He will work in a three-man booth with FOX along with play-by-play announcer Kevin Burkhardt and analyst Charles Davis.
Earlier Friday, Cutler released the following statement: "I don't know if retirement is the right word; I don't feel that anyone ever really retires from the NFL. You are either forced to leave, or you lose the desire to do what's required to keep going. I'm in between those situations at this point in my life.
"Words can't express how grateful I am to everyone who helped me along my journey. I started playing tackle football at the age of 10 and was so lucky to have supportive parents and great coaches along the way that made my path possible. If I listed each person individually, this would quickly turn into an essay, but you know who you are and I wouldn't be in this situation without you. So, thank you.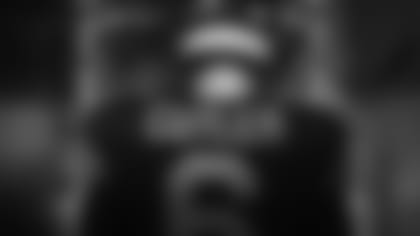 Jay Cutler announced Friday that he has been hired as a color analyst by FOX Sports.


"To my parents, my sisters, my wife and kids—thank you for putting your wants and needs on the back burner while I played a game every Friday, Saturday or Sunday. You made it all possible.
"I recently read a quote that struck a chord with me at the time. It was attributed to Henry Rollins (but with the internet these days, you can never be too sure). 'I did that, I gave everything I had to give to that. Now, if I returned to that it would be repetition–it might be fun repetition, but it wouldn't be meaningful repetition.' Thank you to everyone along the way. You made my dream come true."
Appearing on ESPN 1000's "Waddle and Silvy Show" Friday afternoon, Cutler revealed that he plans to file retirement papers with the NFL.
"As I said on March 9th, I was and am a big fan of Jay Cutler," Bears chairman George H. McCaskey said in a statement. "Jay epitomized what it was to be a Chicago Bear. His ability, toughness and intelligence were on daily display at Halas Hall and Soldier Field. He had an extraordinary impact off the field, doing things for people–especially kids–without expecting or wanting any recognition.
"As we congratulate Jay on the end of his playing career, we also want to express our support for his transition into the next phase of his professional football career as a member of the FOX broadcast team. We're excited for the fans to get to know the Jay Cutler we knew inside the walls of Halas Hall."
Acquired in a blockbuster trade with the Denver Broncos on April 2, 2009, Cutler set virtually every Bears career passing record but posted a mediocre 51-51 regular-season record and led the team to just one playoff berth.
Cutler's best season with the Bears may have been in 2015 when he posted a career-high 92.3 passer rating and reduced his interceptions from 18 in 2014 to 11.
But the veteran quarterback was limited to just five games in 2016, completing 81 of 137 passes for 1,059 yards with four touchdowns, five interceptions and a 78.1 passer rating. He missed five contests with a thumb injury he suffered in Week 2 and sat out the final six games with a shoulder injury.
Cutler played for six different offensive coordinators with the Bears: Ron Turner (2009), Mike Martz (2010-11), Mike Tice (2012), Aaron Kromer (2013-14), Adam Gase (2015) and Dowell Loggains (2016).
Cutler arrived in 2009 with high expectations, one year after being voted to the Pro Bowl with the Broncos. The Bears acquired him along with a fifth-round pick they spent on Pro Bowl return specialist Johnny Knox in exchange for quarterback Kyle Orton, first-round selections in 2009 and 2010 and a third-round choice in 2009.
Cutler struggled with interceptions in his first season in Chicago, throwing a career-high 26 picks. That included four interceptions in his Bears debut in a Monday night loss in Green Bay and later five picks in a Thursday night defeat to the 49ers.
Cutler rebounded in 2010, however, passing for 3,274 yards with 23 touchdowns and 15 interceptions in leading the Bears to the NFC North championship with an 11-5 record. In a 35-24 playoff win over the Seahawks, he passed for 274 yards with two TDs, no interceptions and a 111.3 rating.
The following week in the NFC Championship Game against the Packers, however, he connected on just 6 of 14 passes for 80 yards and one interception before exiting with a knee injury he sustained late in the first half.
Cutler led the Bears to five straight wins in 2011, improving their record to 7-3. But he suffered a season-ending thumb injury in a victory over the Chargers and was lost for the season. The Bears dropped their next five games without Cutler, falling out of playoff contention.
Cutler ranks first on the Bears' all-time list in career passer rating (85.2), completions (2,020), attempts (3,271), completion percentage (61.8), passing yards (23,443), passing yards per game (229.8), passing touchdowns (154) and 300-yard passing games (16).