With his contract due to expire in March after an injury-plagued 2015 season, star receiver Alshon Jeffery isn't sure whether he will remain with the Bears.
"I love the city of Chicago, but I'll let my agent and Mr. [Ryan] Pace deal with that situation," Jeffery said Monday. "I'll let them deal with that. I just play football."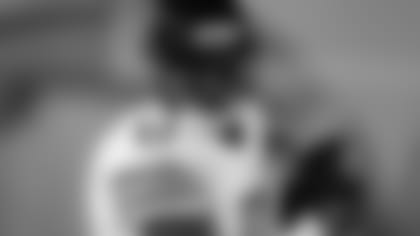 Star receiver Alshon Jeffery isn't sure whether he will remain will the Bears.


Injuries to his calf, hamstring, groin and shoulder limited Jeffery to nine games this season, but he still led the Bears with 54 receptions for 807 yards and four touchdowns.
"It was frustrating here and there, but at the same time it's the game of football. You're going to get injured," said Jeffery, who never played more than four games in a row in 2015. "You've just got to weather the storm and have great teammates, great coaches."
Jeffery was selected by the Bears in the second round of the 2012 draft. He was voted to the Pro Bowl in 2013 after catching 89 passes for 1,421 yards and seven touchdowns and followed with 85 receptions for 1,133 yards and 10 TDs in 2014.
After the Bears traded Brandon Marshall to the Jets in March, it appeared that Jeffery was primed to become the team's No. 1 receiver. When healthy enough to play, the South Carolina product showed his game-breaking ability, posting four 100-yard games.
Jeffery was asked by a reporter Monday to divulge the No. 1 factor in regard to where he wants to play next season and beyond.
"Everyone plays the game to win championships," Jeffery said. "That's what's most important to me. It's not about the money. It's about what the right situation is for me. Winning a championship is all I care about."
With that in mind, would the Bears be characterized as "the right situation?"
"We have a great team here in Chicago," Jeffery said. "Unfortunately, it didn't work out this year. But we've got something to build on for next year."
Even though the Bears went 6-10 in 2015, players feel that general manager Ryan Pace and coach John Fox have instilled a winning culture in the organization.
"I think we've got a great team," Jeffery said. "A lot of games this year we were right there. We lost games by like three or four points, so we were right there. We've just got to learn from it. Next year, we've just got to finish."
The Bears can sign Jeffery to a contract extension, let him become an unrestricted free agent or place a franchise tag on him for the 2016 season. Asked about the tag, he said: "If it happens, it happens. I just play football. I'll let my agent and Mr. Pace figure that out."
After playing in all 16 games in both 2013 and 2014, Jeffery is determined to prove that his injury-plagued 2015 season was an aberration.
"I plan on having a hell of an offseason, work out the soft tissue issues," Jeffery said. "I'm just ready to get back to playing football. I'm going to do the same things I've been doing, just taking care a lot more of my body, injuries, freak injuries like hamstrings, stuff like that."