No longer as healthy as they appeared a few days ago, the Bears may be without one or two of their marquee players Sunday when they host the Arizona Cardinals.
Receiver Alshon Jeffery and outside linebacker Pernell McPhee both missed practice Friday and were listed as questionable, meaning that there's a 50 percent chance they'll play.
After sitting out the entire preseason with a calf injury, Jeffery returned to start last weekend's season opener and practiced without restrictions Wednesday and Thursday. But the veteran receiver developed hamstring tightness after Thursday's workout.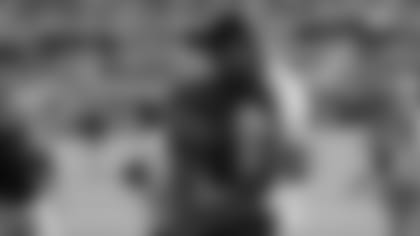 Alshon Jeffery had five catches for 78 yards against the Packers.
"If he can't play, we do have a next-man-up mentality, so guys have been working in there and studying stuff," said running back Kyle Long. "[But] he's a great player. We don't have another Alshon on the team, so obviously it [would] hurt."
Jeffery's absence likely would mean more opportunities for Marquess Wilson, who's listed second on the depth chart behind Jeffery at one of the receiver positions.
"It's not a good feeling if [Jeffery] can't play," Wilson said. "If he doesn't go, if he does, we don't know. But we've got plenty of receivers that are capable of stepping up in there and getting the job done."
McPhee, meanwhile, is bothered by wrist and knee injuries. He sat out practice Thursday and Friday after being limited Wednesday. Sam Acho is listed as McPhee's backup on the depth chart. Acho practiced without restrictions Thursday and Friday after being limited Wednesday and missing the season opener with an undisclosed illness.
In other injury news, linebacker Jonathan Bostic (ankle) and cornerback Tracy Porter (hamstring) have been ruled out of Sunday's game; defensive tackle Ego Ferguson (knee) is questionable; and left tackle Jermon Bushrod (back) and cornerback Sherrick McManis (thigh) are probable.
The Bears will conduct a walkthrough Saturday at Halas Hall that's more strenuous than practices the day before a game have traditionally been.
"Really it's just science behind it," said coach John Fox. "People used to shut it down on Saturdays. They're saying now getting a sweat or getting a lather on the day before you compete is actually a positive thing. It helps you sleep. It helps calm the nerves some."