INDIANAPOLIS – One day after the Bears confirmed they would not place a franchise tag on Alshon Jeffery, the receiver released a statement to ESPN's Josina Anderson.
"I don't have any hard feeling towards the Bears; it's all love," Jeffery wrote Thursday. "Whatever the next chapter is, I'm ready for it. I'm looking at the teams that obviously need a wide receiver, but also put me in the best situation to win a championship right now. I also want to see what other free agents may be attracted to the same teams I'll be looking at, that can help that goal."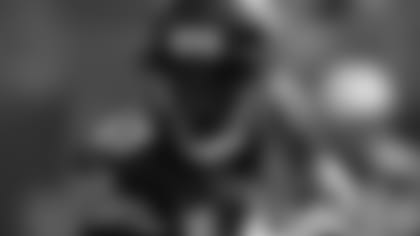 Alshon Jeffery caught 52 passes for 821 yards and two touchdowns in 12 games in 2016.


Jeffery played the 2016 season under the franchise tag at a value of $14.599 million. But he was not tagged again this year—which would have guaranteed him $17.5 million for 2017—and will hit the open market when NFL free agency begins next Thursday.
"I think sometimes when you can't come to a common ground with a player and an agent, sometimes it's necessary to kind of test the market to determine that player's value, and that's really where we're at," Bears general manager Ryan Pace said Wednesday at the NFL Combine.
"He's a good player and we'll see how it plays out. But I think there are certain instances where testing the market is a necessary part of the process."
No surgery: Right guard Kyle Long continues to rehab from surgery he had in November to repair a broken ankle he sustained in a Week 10 loss in Tampa. But the three-time Pro Bowler will not have shoulder surgery that was originally scheduled for earlier this month. Long played through the shoulder injury before breaking his ankle against the Buccaneers.
"It was really getting more opinions on the shoulder," Pace said. "When you get three, four different opinions on the shoulder … it was determined that the best course of action wasn't surgery. So, really, for us that's good. We're trying to avoid surgeries if we can. So he's not going to have shoulder surgery and he can just focus on his ankle rehab."
Pace said the Bears "don't have a lot of concerns" about Long's shoulder but declined to speculate about when the 2013 first-round pick would be cleared to return from his ankle injury.
"It's fluid," Pace said. "The shoulder is in pretty good shape. It's really him rehabbing the ankle and we'll see. One thing I have learned in the last two years is to be careful to put timelines on these injuries because it's so fluid."
Key components: To the Bears, two aspects of the Combine are more valuable than others.
"It's the medicals that are going on during the day and then it's the interviews we're doing at nighttime," Pace said. "For us those [interviews] are 15 minutes apiece. That's like speed-dating; they're coming in one after another."
Bears director of college scouting Mark Sadowski and his staff have already vetted the prospects, which enables the team to try to gauge their football intelligence during interviews.
"You feel a guy when he comes in the room: 'Does he have that charisma? Does he have confidence? Is he naturally football intelligent?'" Pace said. "I know it's only 15 minutes, but we kind of have a plan in place to pull that quickly out.
"After this, we're still going to visit their schools. We're still going to have 30 visits to Halas Hall. There's still a long process that's got to play out. But this will be the first time, like for a lot of our coaches, to see these guys eye-to-eye, which is important."
All on tape: While the on-field tests and drills at the Combine provide important information, Pace knows that he can't allow those results to supersede actual game performance.
"We've got to be careful here," he said. "You see a lot of mistakes made when you get enamored with these measurables and whatnot. They're important and it's important to see apples-to-apples, but it's all on the tape. These guys are working out in their underwear and we have to make sure the weight is on what we see as a football player."