Last week ChicagoBears.com invited fans to select the Bears' top five plays of the season. Finishing in first place with 32 percent of the vote was Alshon Jeffery's 25-yard touchdown catch Dec. 9 against the Cowboys.
"I was just trying to give him a chance to make a play but not really put the ball in jeopardy," McCown said after the game. "My part was relatively easy. His catch was unreal."
Jeffery's TD gave the Bears a 24-14 lead with :10 left in the first half en route to a 45-28 win.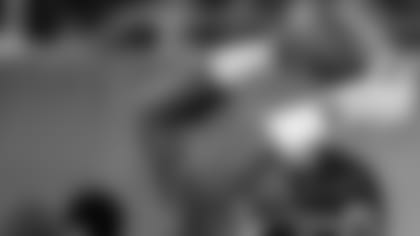 Alshon Jeffery hauls in a 25-yard TD pass in a 45-28 win over the Dallas Cowboys.

"Any catch like that at the end of a half, in a close game where the team you're playing is moving the football effectively and the score is close, is big," coach Marc Trestman said at the time.

"I don't know how many players [could make that catch]. Alshon went up and made a play."

Jeffery had scored on a similar play the previous week against the Vikings on a 46-yard pass from McCown. It was ultimately voted the second best play of the Bears' season and was part of a 249-yard performance that enabled the second-year pro to break his own franchise record of 219 yards set Oct. 6 against the Saints.

"That's two weeks in a row with him making crazy catches like that," right tackle Jordan Mills said after the Cowboys game.

"He's just a freak of nature. Him and Brandon Marshall and this whole wide receiver tandem is crazy. They work together tremendously. Just to see them exploding like that is great."