Receiver Alshon Jeffery has officially signed his franchise tag tender and can still ink a long-term contract with the Bears through July 15.
The tag precludes Jeffery from becoming an unrestricted free agent while guaranteeing him a one-year contract equal to the average of the NFL's five highest paid receivers.
Having received a "non-exclusive" franchise tag, Jeffery can negotiate with other NFL teams. If he signs an offer sheet, the Bears have the right to match it or receive two first-round draft picks as compensation if they choose not to.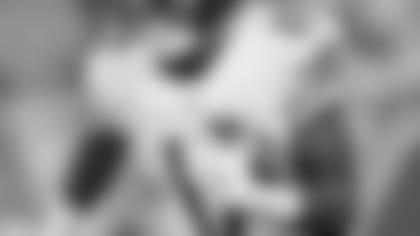 Receiver Alshon Jeffery has officially signed his franchise tag tender.


Jeffery was limited to nine games last season due to injuries to his calf, hamstring, groin and shoulder. But he still led the Bears with 54 receptions for 807 yards and four touchdowns. Prior to last year, he played in all 16 games the two previous seasons.
Jeffery was selected by the Bears in the second round of the 2012 draft. He was voted to the Pro Bowl in 2013 after catching 89 passes for 1,421 yards and seven touchdowns and followed with 85 receptions for 1,133 yards and 10 TDs in 2014.
After the Bears traded Brandon Marshall to the Jets last March, it appeared that Jeffery was primed to become the team's No. 1 receiver. When healthy enough to play, the South Carolina product showed his game-breaking ability, posting four 100-yard games, and tying a team record with three straight 100-yard outings.
Jeffery ranks 10th on the Bears' all-time receiving list in catches (252), eighth in yards (3,728) and 11th in touchdowns (24). His 3,728 yards are the most in franchise history by any player in his first four seasons with the Bears.
Jeffery is one of five pass catchers in team history with two 1,000-yard seasons, and his 1,421 yards in 2013 are second-most in Bears single-season history. He also has recorded the two most prolific games by a Bears receiver with 249 yards against the Vikings and 218 yards versus the Saints, both in 2013 contests.