Bears cornerback Tim Jennings was added to the Pro Bowl Monday, replacing Super Bowl-bound cornerback Richard Sherman of the Seattle Seahawks.
Jennings becomes the second cornerback in Bears history to be voted to back-to-back Pro Bowls, joining teammate Charles Tillman, who went in 2011-12.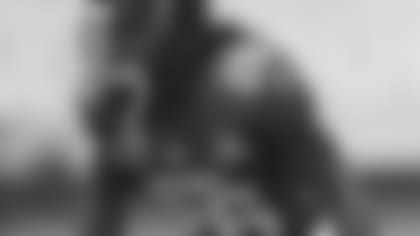 Bears cornerback Tim Jennings was voted to the first Pro Bowl of his career last season.
Jennings had a breakthrough season in 2012, leading the NFL with nine interceptions and being voted to his first Pro Bowl. In 2013, he again topped the Bears with four picks—returning two for touchdowns—as well as 13 pass breakups.
Jennings, whose 13 interceptions the past two seasons are second most in the NFL, signed a four-year contract extension with the Bears Jan. 2 that runs through 2017.
"He's been a big part of our defense since he's been here, tremendous Pro Bowl season a year ago," said general manager Phil Emery. "He started the season out making plays. We had some injuries [and] we didn't have as good a rush. That forced everybody in the secondary to play in a different style and with the injury to Charles Tillman, that put a lot of [responsibility] on Tim to handle the No. 1 receiver, and I thought he did well. I thought he had an excellent season."
Jennings made key plays throughout the year. He returned an interception 44 yards for a touchdown in a 31-30 win over the Vikings Sept. 15 at Soldier Field. A month later against the Giants, he brought back a pick 48 yards for a TD and preserved a 27-21 victory with a late interception.
In back-to-back victories late in the season, Jennings helped hold Cowboys receiver Dez Bryant to two receptions for 12 yards and Browns wideout Josh Gordon to three catches for 67 yards. Even in consecutive season-ending losses to the Eagles and Packers, Jennings still performed well.
"We had a couple tough games there at the end with Philadelphia and Green Bay and I watched Tim," Emery said. "When they were trying to put receivers in the end zone on him, his ability to match and mirror an opponent, to shadow an opponent and keep the quarterback from throwing to the best receiver was very impressive to me."
Jennings will be one of four Bears in the Pro Bowl, joining receivers Brandon Marshall and Alshon Jeffery and running back Matt Forte.
For the first time ever, the Pro Bowl was not determined by conference. Gone is the familiar AFC vs. NFC match-up that has existed since 1971. Instead, players were selected without regard to conference in voting by fans, coaches and players.
Players will be split into two teams via the first-ever Pro Bowl draft on Wednesday. The game will then be played at Aloha Stadium in Hawaii on Sunday.