After a breakout 2012 season, Bears cornerback Tim Jennings has been voted the 69th best player in the NFL in a poll of league players conducted by NFL Network.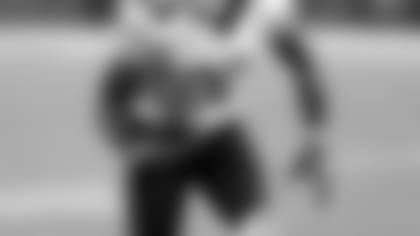 Tim Jennings' nine interceptions were the most by a Bears player in 22 years.

The eight-year veteran was featured on Thursday night's episode of "The Top 100 Players of 2013," which unveiled players ranked No. 61 through No. 70.

"He's short in stature, but he can jump out of the gym and has great ball skills and make plays," Patriots receiver Danny Amendola says in the segment on Jennings. "He's an all-around cornerback."

With a career-high nine interceptions in 2012, Jennings became the first Bears player to lead the NFL in picks since Mark Carrier had 10 in 1990. Jennings' nine interceptions are tied with Roosevelt Taylor for the second most in franchise history.

Jennings set a Bears single-season record with three multi-interception games against the Colts, Panthers and Texans. He returned one of his picks 25 yards for his first career touchdown versus Carolina, fueling a 23-22 comeback win.

Jennings also broke up a team-high 16 passes, including two that were intercepted by teammates.

"He's obviously got the ability to play man coverage, and playing on the other side of 'Peanut' (Charles Tillman), he gets more opportunities to make plays and to get [pass breakups] and picks," Texans tight end Owen Daniels says in the NFL Network feature.

So far Jennings is the second Bears player to be named one of the NFL's top 100 players, joining linebacker Lance Briggs, who was voted 83rd. Nos. 51 through 60 will be unveiled next Thursday.