The Bears on Tuesday placed running back Michael Bush on injured reserve with a rib injury and re-signed running back Kahlil Bell, who begins his third stint with the team.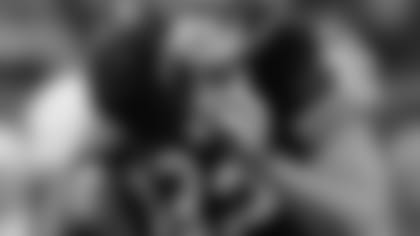 Kahlil Bell
Bush appeared in 13 games with one start in his first season with the Bears, rushing for 411 yards and five touchdowns on 114 carries while also catching nine passes for 83 yards.

Bell has played 22 games with three starts the past four seasons with the Bears, rushing for 589 yards on 131 carries and catching 21 passes for 148 yards and one touchdown.

On his Twitter account (@KahlilBell32), Bell wrote: "Great to be back with the Bears! Feels like coming back home. Now let's make this playoff push!"

Bell entered the NFL in 2009 as an undrafted rookie with the Vikings. He was signed to the Bears practice squad and later elevated to the 53-man roster on Nov. 20, 2009.

After injuries sidelined Matt Forte and Marion Barber last season, Bell rushed for 240 yards in the Bears' final three games, including a career-high 121 yards in a Week 16 loss in Green Bay.

Bell was waived by the Bears Aug. 23 and then re-signed Sept. 15 after Forte injured his ankle in a loss to the Packers. Bell was waived again Oct. 15. He signed with the Jets Nov. 13 and was waived by New York Dec. 11 after appearing in three games.