Bears first-round draft pick Kevin White will begin training camp on the physically unable to perform list due to a shin injury he sustained last month in OTA workouts.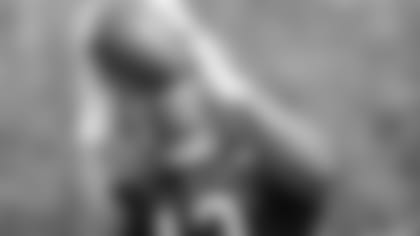 Kevin White
A receiver from West Virginia, White was performing well in offseason practices after being selected by the Bears with the seventh overall pick in the NFL Draft.
"Kevin has a shin injury that we told him to stay off of the last month," said general manager Ryan Pace. "We want to kind of have a ramp-up phase in regards to his cardio. So we're going to start him off on 'PUP' to kind of build his cardiovascular endurance."
White can be removed from the PUP list and begin practicing at any point during training camp. But for the time being, the Bears will be cautious with their promising young receiver.
"He's fired up," Pace said. "We kind of have to put handcuffs on him right now. We're not playing a game for a long time. We just need to be patient and be progressive with his plan."
White blossomed as a senior last year at West Virginia, catching 109 passes for 1,447 yards and 10 touchdowns. At 6-3 and 215 pounds, he possesses excellent strength and size.
"You see that right away in the way he runs and catches," said quarterback Jay Cutler. "He can be a dominant force out there."
Although White won't participate in the Bears' first training camp practice Thursday morning, Cutler intends to communicate with the rookie regularly once he returns to the field.
"You have to talk to him every day," Cutler said. "You've got to get in his ear every play, just making sure he knows what is expected of him, what I want him to do and make sure we're on the same page. You don't want to leave the field or leave this camp with any doubts in his mind; what he should be doing, if he's doing enough, if he's not doing something right."
Second-year quarterback David Fales will also open training camp on the PUP list with an undisclosed illness that Pace described as "nothing major."
"We just want to be smart with that and patient with him," said the Bears general manager.
Fales was selected by the Bears in the sixth round of the 2014 draft out of San Jose State. He spent most of his rookie season on the practice squad before being elevated to the 53-man roster Dec. 13, but he did not appear in a regular-season game.