Shorthanded most of the season due to injuries, the Bears could again be without some key players Sunday when they host the Denver Broncos at Soldier Field.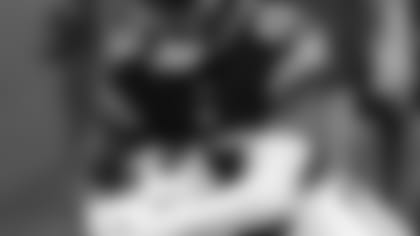 Wide receiver Alshon Jeffery's last 100-yard plus performance was against the Chargers on Monday Night Football when he tallied 10 receptions.
Receiver Alshon Jeffery (groin/shoulder), running back Kyle Long (knee), outside linebacker Pernell McPhee (knee) and inside linebacker Shea McClellin (knee) are all listed as questionable for the game, while receiver Eddie Royal (knee) has been ruled out.
Jeffery has been in and out of the lineup all season. He missed the entire preseason with a calf injury, returned to catch five passes for 78 yards in a Week 1 loss to the Packers and then missed the next four games with a hamstring injury he suffered in practice.
When he returned to action, Jeffery tied a Bears receiving record with three straight 100-yard games. But he hurt his groin in practice and was used primarily as a decoy in last Sunday's win over the Rams.
Forte has missed the last two games with a knee injury. In his absence, rookie Jeremy Langford has rushed for 145 yards and two touchdowns on 38 carries and caught 10 passes for 179 yards and one TD in back-to-back wins over the Chargers and Rams.
The Broncos also have injury problems. Star quarterback Peyton Manning (foot/ribs) and top pass rusher DeMarcus Ware (back) have been ruled out of Sunday's game.
Just for starters: Manning will be replaced by backup quarterback Brock Osweiler, a fourth-year pro who will make his first NFL start Sunday at Soldier Field.
Bears quarterback Jay Cutler, who spent his first three NFL seasons with the Broncos from 2006-08, knows that Denver will tailor its game plan to what Osweiler does best.
"He's got a really good defense, very good offensive play-caller and offensive system," Cutler said. "I've been in that system before. They're going to protect him. They're going to take some shots with him. They're going to run the ball effectively. I'm sure we're going to see some play-action and some boots. They're going to do what's best for him, I'm sure."
Tough test: The Bears will face one of their most difficult challenges of the season Sunday against a Broncos defense that ranks No. 1 in the NFL in total yards and passing yards.
"Everything kind of pops off the page about those guys," Cutler said. "Up front, they've got a ton of talent. The back end, they're talented. Linebackers fly around. They show you different looks. They play zone. They're not afraid to play man. They've played a lot of man this year. It's a challenging group. That's why they're ranked so high."
After playing against Rams cornerbacks Trumaine Johnson and Janoris Jenkins last Sunday, the Bears will battle another strong tandem in Aqib Talib (3) and Chris Harris (2), who have combined to record five interceptions this season.
"They're really good," Cutler said. "Talented group. Much like last week, talented corners. These guys have a little more experience, which makes them a little more dangerous. They've picked off quite a few balls and returned them, one-on-one on the outside, so you've got to be wary of them."
Nothing special: Bears coach John Fox has told reporters all week that facing his former team is just another game, and that's exactly how he's approached it with his players as well.
Fox coached the Broncos the past four seasons, compiling a 46-18 regular-season record and winning four AFC West titles and one AFC championship.
"Honestly, I don't see it [being a grudge match for Fox]," said cornerback Tracy Porter. "They may be hiding it from us as well, so I can't really tell you if he's more excited about this game than the next. But he's coming out the same—cool, calm, collected, fun-to-be-around coach. Same atmosphere that we've always had, wanting to be competitive. We just want to continue doing what we've done the past two weeks."