Sports Illustrated's Peter King is the latest national football analyst to give general manager Ryan Pace and the Bears rave reviews for what they accomplished in free agency and the draft.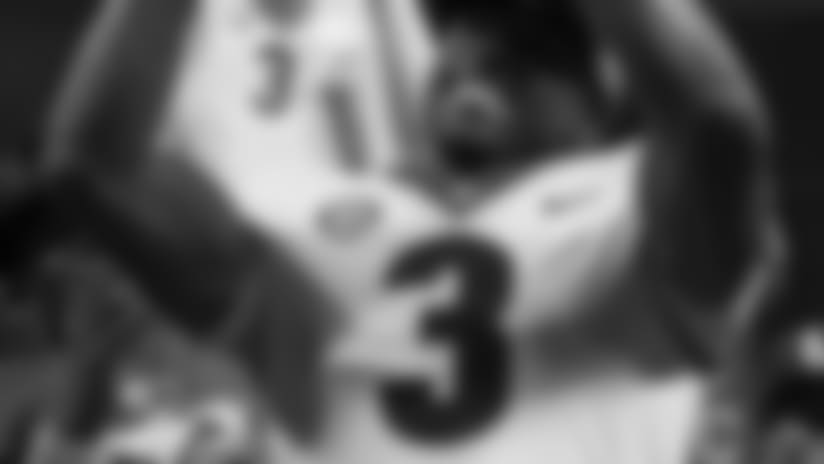 Roquan Smith was named MVP of the SEC title game last season after leading Georgia to a win over Auburn.


Since the end of last season, Pace has: 1) Hired an energetic young offensive-minded head coach in Matt Nagy; 2) Signed 10 free agents from other teams, including receivers Allen Robinson and Taylor Gabriel and tight end Trey Burton; and 3) Selected a draft class led by three potential impact players in linebacker Roquan Smith, guard James Daniels and receiver Anthony Miller.
"Overall, the Bears had the best offseason of any team in football," King wrote. "GM Ryan Pace totally revamped the wideout corps, with vet Allen Robinson and rookie Anthony Miller the keys there. On defense, there's a new-style monster of the midway, a rangy 235-pound sideline-to-sideline force, linebacker Roquan Smith. The Bears were fortunate to get him eighth overall, and he should be perfect in the middle of Vic Fangio's defense."
King doubled down on his praise of the Bears this week during an appearance on the "Waddle and Silvy Show" on ESPN 1000, calling Smith "the perfect modern-day NFL linebacker."
"If you're looking for a Chicago Bears linebacker sort of in history, a middle linebacker, would you think you'd be taking a guy who's 6-1, 235?" King said. "I wouldn't really think that. I would be thinking that the guy would be 6-2, 255, sort of classic NFL linebacker size.
"But the reason you don't do that now is because the game has changed, even from the [Brian] Urlacher era. Now it's much more important to be an athlete and to [run] sideline-to-sideline and to be durable. We'll see if [Smith] holds up at the point of attack and if he is as physical as he appeared to be at Georgia. But I think he's the perfect sort of modern-day Monster of the Midway."