ESPN analyst Mel Kiper Jr. shared his thoughts on the April 25-27 NFL Draft Wednesday during a national conference call with reporters.
Kiper discussed a quarterback class that appears to be the weakest in more than a decade. He doesn't have a single quarterback ranked among his top 25 prospects and doesn't expect the first quarterback to be selected until USC's Matt Barkley late in the first round or early in the second.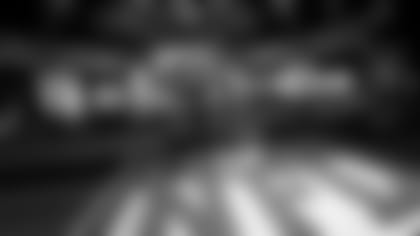 The NFL Draft will be conducted April 25-27.

Quarterbacks have been chosen with the No. 1 overall pick in 10 of the last 12 drafts: Michael Vick (2001), David Carr (2002), Carson Palmer (2003), Eli Manning (2004), Alex Smith (2005), JaMarcus Russell (2007), Matthew Stafford (2009), Sam Bradford (2010), Cam Newton (2011) and Andrew Luck (2012).

The only exceptions during that span occurred in 2006 and 2008 when Vince Young and Matt Ryan, respectively, were both selected third overall.

Kiper feels that Barkley likely would have been picked fourth overall by the Cleveland Browns last year had he entered the draft following his junior season at USC. But his stock has since slipped.

"That's history now, so you move on," Kiper said. "Unfortunately he didn't finish the process healthy with a shoulder [injury]. He's not going to be physically imposing when they go through the numbers and the measurements and all that type of thing. He's not the type of kid that's going to wow you in a workout anyway. You just have to go back and look at him and evaluate him.

"He's a pure passer. He's an accurate passer. He doesn't have a great arm, but he's got certainly good enough arm strength in the right situation, which wouldn't be Buffalo. It certainly wouldn't be a cold weather environment. It would be more of a dome environment or a warmer weather environment like Arizona.

"It would certainly be a case where you'd have to protect him with a good offensive line. This is a kid who's a first-one-in, last-one-out-of-the-building guy. He's definitely dedicated. He's definitely a respected team leader; highly regarded by his teammates and that coaching staff."

Kiper believes that Notre Dame linebacker Manti Te'o's draft stock will be greatly affected by his 40-time. Kiper currently is predicting that Te'o will be picked 13th by the Tampa Bay Buccaneers.

"It depends on what he runs," Kiper said. "If he runs a great 40-time, he gets right back into that mix to be in that top 10 to 12 discussion. The 40-time is the most important thing.

"Even though he had seven interceptions and he lost weight and increased his agility and his coverage skills this year, what he runs is going to determine whether he's an every down linebacker. That's going to be the most important thing for Manti."

Kiper described the defensive tackle position as "flat-out loaded" and has four players at the position ranked among his top 20 prospects: Utah's Star Lotulelei (fourth), Missouri's Sheldon Richardson 14th, Florida's Sharrif Floyd 15th and North Carolina's Sylvester Williams 20th.

"This is certainly one of the deepest [positions] by far," Kiper said. "You can find defensive tackles well into the draft process. It's a loaded group. If you need nose tackles, three techniques, five techniques, you've got it all covered in terms of the defensive tackle spot in this particular draft."

Asked to identify prospects whose draft stock could improve after the NFL Scouting Combine, Kiper mentioned Richardson, Georgia linebacker Alec Ogletree, Oregon defensive end Dion Jordan, LSU defensive end Barkevious Mingo and North Carolina guard Jonathan Richardson.

Kiper also weighed in on former LSU star Tyrann Mathieu, a dynamic cornerback and return specialist who is nicknamed "Honey Badger." A Heisman Trophy finalist in 2011, Mathieu did not play this past season after being dismissed from the team due to off-the-field issues.

Kiper predicts that Mathieu will be selected in the fourth or fifth round.

"Day 3 is when I think he comes off the board," Kiper said. "Day 3 is when you take a chance and roll the dice on a Tyrann Mathieu, who if he stays focused and he gets everything together away from football then you're looking at a guy who can help your football team."