Having suffered from depression for two decades, former Bears quarterback Erik Kramer planned to kill himself last summer. He bought a gun, updated his will and wrote suicide notes to relatives and close friends.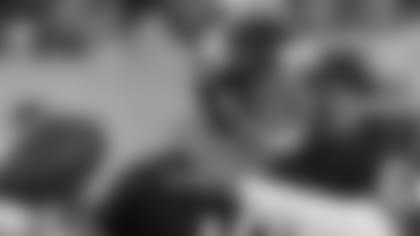 Kramer played five of his 10 NFL seasons with the Bears from 1994-98.


Last Aug. 18, Kramer checked into a hotel in Calabasas, Calif. He climbed into bed, put the gun to his head and pulled the trigger. The bullet went through his chin, left a hole in his tongue and traveled through his sinus cavity before exiting out the top of his head.
Miraculously, Kramer survived. Nearly a year later, he shared those chilling details along with his hope for a brighter future, in a series of exclusive interviews with the Detroit Free Press.
In a compelling story by Dave Birkett, Kramer reveals that he's back to living a normal life that includes golfing, driving and dating—and that his suicidal thoughts have subsided completely.
"I don't want to tempt fate, but at this point, I feel very good," Kramer told Birkett. "And so my hope is to just keep living life and keep contributing and keep all that going."
Kramer, 51, played five of his 10 NFL seasons with the Bears from 1994-98, completing 58.6 percent of his passes for 10,582 yards with 63 touchdowns, 45 interceptions and an 80.7 passer rating, which ranks second in franchise history behind Jay Cutler's 85.5.
Kramer's best year in Chicago was 1995, when he set single-season team records that still stand with 3,838 yards and 29 touchdowns.
The quarterback also played for the Falcons (1987), Lions (1991-93) and Chargers (1999) in addition to a stint in the CFL from 1988-90.
In the Detroit Free Press story, Kramer says that he began suffering from depression during his time with the Bears. It affected him on and off for the next 20 years and intensified in recent years after his son, Griffen, died due to a heroin overdose, and Kramer lost both of his parents to cancer.