It didn't take the Bears long to find Adam Gase's replacement, promoting Dowell Loggains on Monday from quarterbacks coach to offensive coordinator.
In his first season with the Bears in 2015, Loggains helped quarterback Jay Cutler post a career-high 92.3 passer rating and reduce his interceptions from 18 in 2014 to 11.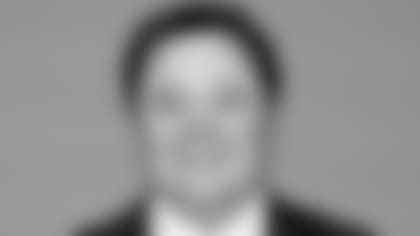 Dowell Loggains was promoted from quarterbacks coach to offensive coordinator on Monday.


"Dowell played a critical role on our offense last year," said coach John Fox. "He's an excellent coach with experience as a play-caller and a broad knowledge of offensive football. He has earned the respect of our players because they know he can help them get better.
"As I mentioned at the end of the season, our systems are in place. We will always look to evolve because the NFL is fluid and adapting is key to good coaching. Dowell will help us build on what we started as we head into the 2016 season."
Loggains fills the vacancy created when Gase left the Bears Saturday to become head coach of the Miami Dolphins. During the final week of the regular season, Cutler described Loggains as "extremely talented" and "bright" with "a lot of energy."
"He's done a really good job of managing our room, from the [third-stringer] to me and he works well with the rest of the coaches developing the plan," Cutler said. "I think Adam would testify to it that he's been a large help to me and him both."
Loggains joined the Bears after serving as Cleveland Browns quarterbacks coach in 2014. He spent the prior eight seasons with the Tennessee Titans as a coaching administrative assistant (2006-07), offensive quality control coach (2008-09) and quarterbacks coach (2010-12).
Loggains was elevated to offensive coordinator for the final five games in 2012 and served in that role for the entire 2013 season.
"He's a sharp coach," Fox said prior to the Bears' season finale against the Lions. "He's been a coordinator before. He understands the game. He's been around a lot of really good people, people that I know and respect. He brings a lot to the table.
"He's got a great personality. He gets along with people. He has good people skills. He is funny. He handles the short jokes really well. He's a tremendous football coach as far as his knowledge, so he gets instant credibility and respect from players because they know he can help them."
Loggains grew up in Abilene, Texas, playing quarterback at Cooper High School. When he joined the football team as a freshman at the University of Arkansas, he already knew he wanted to become a coach.
During his time with the Titans, Loggains learned a lot about Bears history from fellow Tennessee assistant Dave McGinnis, who had served as linebackers coach in Chicago from 1986-95.
"I was fortunate to work with Dave McGinnis," Loggains said last summer. "He's from west Texas as well. He kind of took me under his wing. Coach 'Mac' told me stories about Mike Ditka and all the former players that have been here."