Speaking to reporters at training camp for the first time Friday, defensive coordinator Rod Marinelli discussed Brian Urlacher's return from a knee injury, expectations for Stephen Paea and more.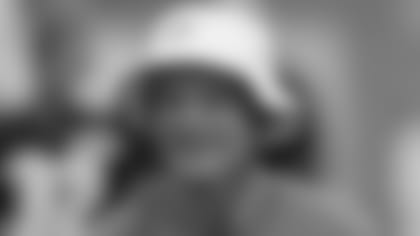 Defensive coordinator Rod Marinelli is eager to see how his players fare when the Bears practice in pads for the first time Saturday.
Marinelli isn't surprised with how well Urlacher has rebounded from a knee injury the star middle linebacker sustained in last year's season finale in Minnesota.

"This guy is so passionate about football, so tough, mentally tough, and this means everything to him; being with his teammates, practicing football," Marinelli said. "He's an elite player. Everything he does never really surprises you."

Asked if Urlacher's snaps in practice would be limited, Marinelli said: "We'll always be smart with the veteran players. But the way the camp is kind of set up right now, it's a veteran-friendly camp with certain days off and those things. So we've got to go out and max out as much as we can and be smart."

Marinelli is looking for Paea, a 2011 second-round draft pick from Oregon State, to take the next step in his second year. After being inactive for the first five games of his rookie season, he recorded 18 tackles, two sacks and two tackles-for-loss in the final 11 contests.

"He's really grown," Marinelli said. "Now when the pads come on we'll find out a little bit more. But what I really believe in right now is the guy has got really good quickness. He's really healthy right now. He looks extremely fast. But once we get the pads on that's when we see ourselves grow a little."

Paea and the rest of the Bears' 2011 draft class benefited from participating in the team's offseason program after not getting that opportunity due to the NFL lockout in 2011.

"Those guys had no offseason work last year," Marinelli said. "They just came in. Their first exposure was coming to camp. So we had a good offseason with them, and he's got good speed, quickness; everything we're looking for. Now it's just put the pads on and go to work."

Marinelli is also counting on defensive tackle Henry Melton to continue to improve. The fourth-year pro recorded a career-high seven sacks last season, tied for third most among NFL defensive tackles.

"The more guys you have that can win a [one-on-one battle] in pass, it helps everybody," Marinelli said. "Part of our deal is every guy that makes that front has got to be able to pass rush. That's what we're looking for." [ ](http://www.phoenix.edu/campus-locations/il.html?utmsource=Story&utmmedium=instory&utmcampaign=300x100)
With Thursday's acquisition of Brian Price from the Buccaneers, the Bears now have nine defensive tackles in camp. In addition to Paea, Melton and Price, the group also includes Ronnie Cameron, Nate Collins, John McCargo, Jordan Miller, DeMario Pressley and Matt Toeaina.
"We've got enough," Marinelli said. "Now we've got to find out if they're all good enough, and that's what starts [Saturday]. When we get our pads on, that's what's exciting about it. Let men go out and prove to us what they can do."