EAST RUTHERFORD, N.J. – When the Bears traded for Brandon Marshall![](/team/roster/brandon-marshall/7ae43722-5311-4e53-82cd-df4736cf3e32/ "Brandon Marshall") in March, they envisioned the three-time Pro Bowler producing plays like the one he made in Friday night's 20-17 preseason win over the Giants.
On third-and-eight from the New York 21 late in the first quarter, Marshall sped down the left sideline and hauled in a perfectly-thrown touchdown pass from Jay Cutler, splitting two defenders.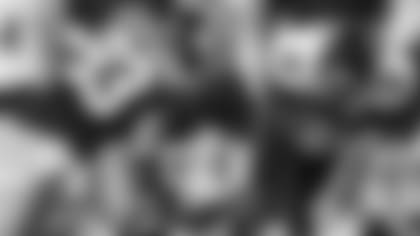 Brandon Marshall caught five passes for 51 yards in Friday night's preseason win over the Giants.
"He's a big, physical target," coach Lovie Smith said after the game at MetLife Stadium. "He's got good hands. We've seen him make a lot of catches like that. That is why we brought him here; to make those types of plays when he's covered, and he will be able to do that for us. I've been pleased with Brandon since he walked into Halas Hall."
It appeared that the Giants were in a cover-two alignment on the play. Cutler froze the safety by looking to his right, and then dropped the ball over the top of the cornerback before the safety could recover. Marshall caught the pass, dropped to his knees and lifted his arms in celebration.
"It feels good," Marshall said after scoring his first touchdown of the preseason. "That's an area of my game where I'm really paying a lot of attention in and trying to be better at. So it felt good to get in the end zone, and hopefully there's more to come."
Marshall made another key play earlier on the same possession, sustaining the drive with an 11-yard catch to the Giants' 23 on third-and-four. The 6-4, 230-pounder had five receptions for 51 yards in the game, leading the Bears in both categories.
Marshall's numbers could have been even more impressive—he was targeted 10 times—but the Bears offense appeared out of sync at times.
"Brandon and I missed a few things," Cutler said. "Everything was a little bit off a count in the passing game. We made some plays. We missed stuff. There was some stuff that is easily fixed but needs to be fixed in the next two weeks." [