BOURBONNAIS, Ill. — Brandon Marshall knows there's a long way to go. But the Pro Bowl receiver is surprised at how well the new Bears offense is clicking in its first week of training camp.
The unit excelled for a second straight day Thursday, highlighted by Marshall's long touchdown reception from Jay Cutler down the left sideline, beating tight coverage by Charles Tillman.
"Usually when you change your offense up, or change anything up, it takes time, and it's going to be a work in progress throughout this year, throughout the next few years just to catch up with some of the great offenses around the league," Marshall said. "But I'm shocked to see where we're at today. We're putting in extra work, Jay is really leading us and holding us accountable, and I think that's the reason why we're making big jumps every single day."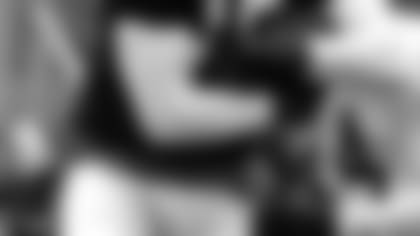 ](http://www.chicagobears.com/multimedia/photo-gallery/Practice-801/2fb4d201-d7ed-4e05-9cf5-04df8c0ba885)
Brandon Marshall catches a pass during a workout in Bourbonnais. Click here to see more photos from Thursday's practice.
Cutler and fellow quarterbacks Josh McCown and Matt Blanchard all performed well Thursday. They completed pinpoint passes, wisely checked down when necessary and didn't throw any interceptions. Cutler connected on TD passes to Marshall and tight end Martellus Bennett in a red zone drill, while McCown hit receivers Joe Anderson and Terrence Toliver for big gains.
"I thought we had a lot of explosive plays today, and we've had that the last couple days," said coach Marc Trestman. "I thought all three quarterbacks were very accurate and took care of the football. They either ran it or threw it away. All three of them did a great job taking care of it."
After shattering Bears single-season records with 118 receptions and 1,508 yards last year, Marshall knows that spreading the ball around likely will result in a more effective offense. He's eager to share the workload with Alshon Jeffery, Earl Bennett, Martellus Bennett, Matt Forte and others.
"Oh man, it's going to help a lot," Marshall said. "You've got guys like Martellus running down the middle of the field, Alshon really maturing a lot over the offseason. It's going to open up the seams a lot more. They're going to have to play fair.
"I've been seeing a lot of double- and triple-coverage, and not all because of my ability but because other guys were not in position, whether it was the player's fault or the coach's fault. Seeing these guys get open and coach Trestman getting other guys involved says a lot, and I'm excited to see it because when you have a happy segment room, the offense just runs smoother."
Last season Marshall's 118 catches were 89 more than the next wide receiver on the team. That figures to far more balanced this year with Cutler spreading the ball around to multiple weapons.
"Our No. 1 goal is to be the best [receiving] group in the league," Marshall said. "We don't get a lot of credit. They actually say we're one of the weakest units on our team. When you look around at the plays being made on this field, you see Alshon Jeffery making huge plays going up in the back of the end zone, sideline, toe-tap catches. Martellus Bennett, Earl Bennett, we're doing it all. There's no lid on any of us. We're excited and ready to come together as a unit."
Marshall is also excited to be back on the field after missing most of the offseason program while recovering from hip surgery. He committed himself to adding muscle and intends to increase his playing weight five pounds from 230 like it's been since college to 235.
"What I focused on this year is getting stronger, especially in my hip and waist-down area and maybe playing with a few extra pounds," Marshall said. "I'm lean like I was in college. I'm at 6.3 percent body fat, ready to rock and roll."