Bears running back Kyle Long has been selected to the 2014 USA Football All-Fundamentals Team, which honors NFL players who exhibit exemplary techniques for youth players to emulate.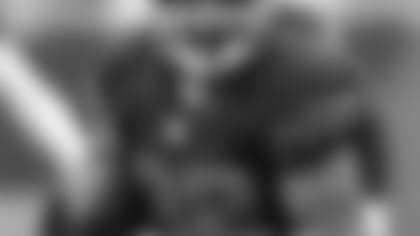 Matt Forte
The sixth annual team recognizes 26 NFL players—11 on offense, 11 on defense and four on special teams—who employ proper technique, particularly when blocking and tackling, which fosters better on-field performance and advances player safety.
USA Football notes that Forte "shows the patience that running backs need to let the play develop in front of them before accelerating into the hole. He is smooth in and out of cuts, able to change direction without losing speed. In the passing game, his precise route running and proper hand positioning on catches give him the ability to be a productive receiver out of the backfield."
Forte currently ranks third in the NFL with 1,578 yards from scrimmage, ninth in rushing with 854 yards and is tied for fourth with 86 receptions, the most by any running back.
Each player chosen for the All-Fundamentals Team will receive a $1,000 equipment grant from USA Football to donate to the youth or high school football program of his choice. USA Football, the sport's national governing body in the United States, is the official youth football development partner of the Bears, the NFL and each of the league's other 31 teams.
A fan vote will determine All-Fundamentals Team captains at www.facebook.com/usafootball. Fans may vote for one captain on offense, defense and special teams. USA Football will award each of the three captains a $2,000 equipment grant to donate. Voting is open through Dec. 22.