Bears chairman George H. McCaskey issued a statement Thursday regarding the events surrounding Ray Rice, expressing support for NFL Commissioner Roger Goodell.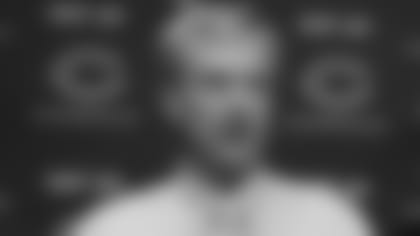 George H. McCaskey
"We welcome the independent investigation to understand the handling of evidence in the Ray Rice domestic violence case," McCaskey said. "It is important to know the facts. NFL fans deserve them."

After Goodell stated that the NFL had not seen a second videotape of Rice punching his then fiancée in an Atlantic City casino elevator, an Associated Press report alleged that a copy of the video had in fact been sent to the league office in New York and viewed.

Following those developments, the NFL announced that it had appointed former FBI director Robert Mueller to conduct an independent investigation into the league's handling of the case.

"Our family has complete faith in the Commissioner," McCaskey said. "He is a man of integrity and has acknowledged the initial response to Mr. Rice's situation was inadequate. We agreed with his assessment and were encouraged he took measures to take a much stronger stance on domestic violence. We believe in the importance of the NFL's position as a leader in the community and expect the League, and its teams, to meet the high standards that come with this responsibility."