Even though it means trading his helmet for a baseball cap and clipboard, Josh McCown is happy that fellow Bears quarterback Jay Cutler has been cleared to return to action Sunday against the Lions.
McCown excelled versus the Redskins and Packers while Cutler was sidelined with a torn groin muscle, passing for 476 yards with three touchdowns, no interceptions and a 100.2 passer rating in just over six quarters.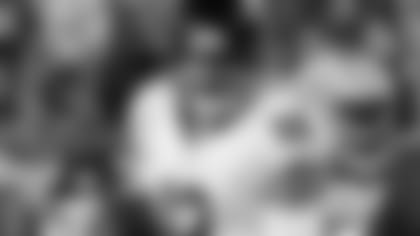 Backup quarterback Josh McCown led the Bears to their first win in Green Bay since 2007.
"It's a good thing," McCown said Thursday. "There are a lot of banged up teams right now, and you want to get people back. You need people healthy, and so it's a good thing that Jay is back and healthy and ready to go."
McCown insisted that he's not disappointed about returning to the sideline.
"As a competitor, I enjoy playing," McCown said. "As a member of our team, I understand my role. Jay is the starter and I'm the backup. Jay got hurt, and I served my team by playing and doing what I could to help us win a ballgame and then play effective football when I was in there.
"When he's healthy, he comes back. He's the starter, and that's how it goes. That's how we operate. There's no part of me that has any of those feelings."
Cutler praised McCown for how he performed, especially in a crucial game against the Packers. The 11-year veteran led the Bears to a 27-20 win by completing 22 of 41 passes for 272 yards with 2 TDs, no interceptions and a 90.7 rating.
"He did an unbelievable job, and I think if you asked the guys in the locker room, no one is really surprised what he was able to do on the field," Cutler said. "He is always prepared. He has been in the league a long time. He doesn't take anything for granted. He knows at any point he could be in there and I thought he had fun with it.
"He knew going into the game, a Monday night game, it was going to be a big game, a division game, and he just enjoyed the process of preparing and obviously played extremely well. It was fun to watch. I was really happy for him."