It appears that quarterback Josh McCown will make his third straight start and fourth in five games Sunday when the Bears face the Minnesota Vikings at the Metrodome.
Coach Marc Trestman said Monday that Jay Cutler is not expected to play and remains week-to-week with a high ankle sprain he sustained Nov. 10 in a loss to the Detroit Lions.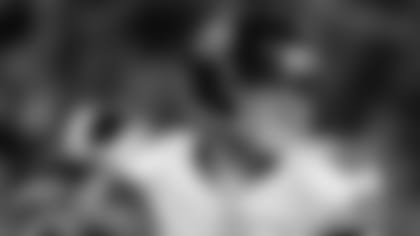 Josh McCown kept the Bears in Sunday's game by passing for 352 yards and 2 TDs.

Trestman also revealed that Cutler likely will return to action at some point in December. After visiting the Vikings, the Bears have four more regular-season games remaining.

"I'm totally confident he'll play again this season," Trestman said. "I don't have any reason based on what I've been told [to believe otherwise]. It's still week-to-week. I'm confident. I think Jay is confident. You have to leave yourself an opening, but there is no underlying information here. It's week-to-week with the understanding that at some point in time he'll be back."

Cutler said Monday evening on his radio show on WMVP-AM 1000 that he hopes to return for the Bears' Dec. 9 Monday night game against the Cowboys at Soldier Field.

"I'd be pretty disappointed if I wasn't able to play for that game," Cutler said. "I will be playing either in that Monday game or whoever we play after that. Let's lean towards the Monday game though."

McCown has performed very well in place of Cutler, completing 97 of 148 passes for 1,106 yards with seven touchdowns, one interception and a 100.8 passer rating, all in the last five games.

In Sunday's 42-21 loss to the Rams in St. Louis, McCown connected on 36 of 47 passes for 352 yards with two TDs, one interception and a 102.4 rating. The 36 completions set a Bears record, eclipsing the mark of 34 that was established by Jim Miller in 1999 and matched by Brian Griese in 2007.

Trestman is optimistic that running back Matt Forte will be able to play in Minnesota after sustaining a hyperextended knee against the Rams. But more will be known about his status Wednesday when the Bears return to the practice field.

On the other side of the ball, linebacker Lance Briggs will miss his fifth straight game since suffering a fractured shoulder Oct. 20 in a road loss to the Washington Redskins. Trestman said he isn't sure whether Briggs will be able to practice this week, but will know more in the next couple days.

Defensive tackle Jeremiah Ratliff (groin) will continue to practice and be evaluated, while more will be known about defensive tackle Stephen Paea (toe) on Wednesday. With both players sitting out Sunday's game in St. Louis, the Bears run defense allowed a season-high 258 yards.