Taking a free agent visit to New England and receiving a contract offer from the Patriots was nice. But cornerback Sherrick McManis ultimately opted to return to the Bears.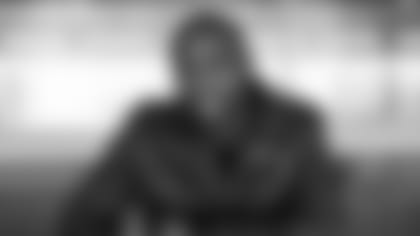 Special-teams standout Sherrick McManis signs a two-year contract with the Bears Friday at Halas Hall.
"It was definitely a tough choice," McManis said Friday after signing his two-year deal at Halas Hall. "I appreciate the interest definitely. But I've been a part of this organization for the past four years and especially last year I continued to see the rebuilding process and I'm excited to be able to say I'm a part of it.
"Talking with the Bears, they wanted me, and I definitely wanted to be here. It was just understanding what was best for myself and my family, and that's the reason I made the decision to come back."
Since being acquired in a 2012 trade with the Texans, McManis has recorded a team-high 55 special-teams tackles. Playing all 16 games last year, he led the Bears with 17 special-teams stops.
"God has blessed me a lot," McManis said. "It's definitely a privilege and an honor to be back here. I see the progress that's being made in the building and I'm excited to start off the new year and get things rolling."