Teammates for two seasons with the Bears in 2012-13, Sherrick McManis will never forget what it was like blocking for Devin Hester on kickoff and punt returns.
"Devin was a great player," McManis said Tuesday, hours after Hester announced his retirement from the NFL. "He was super dynamic. He made everything fun. He was a great teammate and I felt like he brought something special to the game."
Spending his first eight seasons with the Bears from 2006-13, Hester became the NFL's all-time leader with 18 kick return touchdowns and 13 punt return TDs, was voted to three Pro Bowls, won 13 special teams player of the week awards and was named to the NFL's All-Decade team for the 2000s by the Associated Press and ESPN.
"I feel like when he's out there, everybody has a little bit more confidence out there because all you've got to do is just step in front of your guy and if he catches that ball, it's bound to happen—he can take it straight to the crib," McManis said. "Had to get guys not to watch him run at times, but he was a special player."
McManis feels there's "no doubt" that Hester belongs in the Pro Football Hall of Fame.
"He made his own case; just watch the tape," McManis said. "I think he deserves that. His body of work when you look at the film, everything's just been great. What he was able to do as an NFL player, what he was able to do as a Chicago Bear, he's special."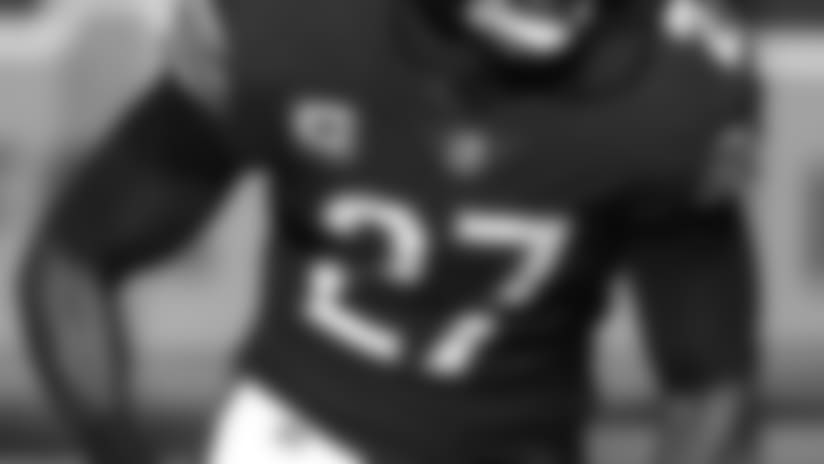 Bears cornerback Sherrick McManis covers a punt against the 49ers.


McManis saw Hester strike fear into opponents without uttering a single word.
"Devin wasn't like a rah-rah kind of guy to intimidate anybody in that kind of way, but when you watched film, if you don't feel a certain type of way of what he's capable of doing, you're probably out of your mind," McManis said. "He could go to the edge. He could hit it in the middle. There was just no telling what he was going to do with the ball."
Rookie Tarik Cohen, who's currently the most electrifying player on the Bears roster, grew up admiring Hester's game-breaking ability.
"It was just the explosive plays he could make anywhere on the field," Cohen said. "I used him a lot in 'Madden' because he was the only player who ever had 100 speed on Madden. Just being that guy with the ball you always wanted to see, you always held your breath, he was amazing. Everybody wanted to be that fast, run with that speed and just try to get in the end zone."
Bears safety Deon Bush was born and raised in Miami and attended the University of Miami in part because Hester had starred for the Hurricanes.
"Growing up being a Miami fan, we used to love watching Hester," Bush said. "He was a special player, a big-time playmaker. Every time he touched the ball, there was a chance he'd go to the end zone. You could tell he was going to be a great returner in the NFL."
Like Cohen, Bush also played with Hester on Madden.
"I think 99 was the best people could get on Madden, but he had a 100 one time as a kickoff returner," Bush said. "That's how good he was; they had to change the ratings for him."
Bears punter Pat O'Donnell was also a big Hester fan while growing up in southern Florida and eventually spending his final season at the University of Miami.
"That's the guy who keeps you up all night if you're playing against him," O'Donnell said. "But he was an amazing person to watch. He never fair-caught the ball. He would always try to make a play. Devin Hester is the greatest of all time. He definitely deserves a spot in the Hall of Fame."