The following is the second of 12 stories featuring Bears coordinators and position coaches.
Getting to know: Quarterbacks coach Dowell Loggains
The early years: Loggains grew up in Abilene, Texas, playing quarterback at Cooper High School. When he joined the football team as a freshman at the University of Arkansas, he already he knew he wanted to become a coach.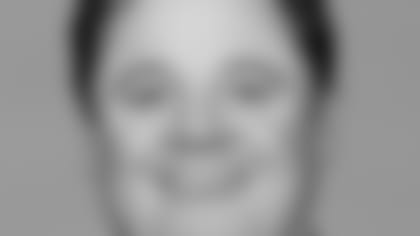 Dowell Loggains
"I walked on at Arkansas and earned a scholarship," Loggains said. "But I did that for the connections and ties I'd make. I knew at a very early age I wanted to be a coach."

His mentor: Loggains remains close with his high school football coach, Randy Allen, who is now coaching at Highland Park High School in Dallas. "That was probably the guy outside of my dad who I looked up to most," Loggains said.

College man: Loggains never aspired to become a pro football coach. "When I first got into coaching I had no desire to coach in the NFL," he said. "I wanted to coach college football. I thought at that point you get a chance to make a difference in young peoples' lives and I also liked the strategy of the X's and O's and going back and forth with that part of it."

Shortly after he graduated from Arkansas, Loggains' career path changed when he was offered a position as a scouting assistant with the Dallas Cowboys.

"I was getting ready to take a [graduate assistant] job in the SEC and had my friends tell me I'd be making a bad move if I did that (instead of joining the Cowboys)," Loggains said. "So I went with the peer pressure and took the job with the Cowboys, and it's worked out well to this point."

With the Cowboys in 2005, Loggains' duties included assisting with opponent film breakdown, self-scouting and statistical analysis to be used in game-plan preparation.

Loggains spent the next eight seasons with the Tennessee Titans, working as a coaching administrative assistant (2006-07), offensive quality control coach (2008-09) and quarterbacks coach (2010-12). He was elevated to offensive coordinator for the final five games in 2012 and served in that role in 2013.

History lesson: During his time with the Titans, Loggains learned a lot about Bears history from fellow Tennessee assistant Dave McGinnis, who had served as linebackers coach in Chicago from 1986-95.

"I was fortunate to work with Dave McGinnis," Loggains said. "He's from west Texas as well. He kind of took me under his wing. Coach 'Mac' told me stories about Mike Ditka and all the former players that have been here."

On the job: The most rewarding aspect of Loggains' job as an assistant coach is seeing the players he works with succeed. "Coaching quarterbacks at this level, you've got really smart players," he said. "When they play well on Sundays, that's the most rewarding thing."