One day after Rod Marinelli informed the Bears he would not return as defensive coordinator, new head coach Marc Trestman hired Mel Tucker to fill the position.
Tucker spent the last five seasons as an NFL defensive coordinator with the Browns (2008) and Jaguars (2009-12). He served as Jacksonville's interim head coach for the final five games of the 2011 season and returned as defensive coordinator on Mike Mularkey's staff in 2012 while adding the title of assistant head coach.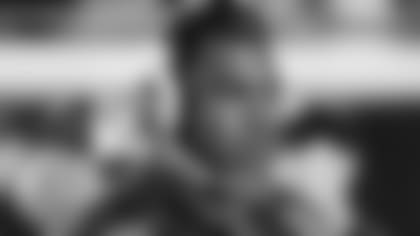 Mel Tucker joins the Bears after spending the last five seasons with the Jaguars.

After playing defensive back at Wisconsin, Tucker began his coaching career as a graduate assistant at Michigan State under coach Nick Saban in 1997-98. After coaching at Miami of Ohio in 1999, he rejoined Saban at LSU in 2000 before spending four seasons at Ohio State (2001-04).

Tucker then landed his first NFL job with the Browns, coaching defensive backs from 2005-07 before being promoted to defensive coordinator in 2008.

During Tucker's four seasons in Cleveland, the Browns ranked fifth in the NFL with 73 interceptions and seventh in pass defense. In 2008, Cleveland tied for third in the NFL with 31 takeaways and second in the league with 23 interceptions.

Also on Thursday, Trestman hired two assistants who helped him win back-to-back Grey Cup championships in the CFL with the Montreal Alouettes: Andy Bischoff (tight ends) and Michael Sinclair (assistant defensive line).

Bischoff spent the last five seasons working with Trestman in Montreal as assistant head coach and running backs coach. He also served as special teams coordinator the past three seasons.

Bischoff joined the Alouettes after spending 14 years on the coaching staff at Cretin-Derham Hall High School in St. Paul, Minnesota, helping the school compile a 168-22 record.

Bischoff replaces Mike DeBord with the Bears. DeBord was one of seven assistants who were informed Thursday that they would not be retained. The others were Bob Babich (linebackers), Jeremy Bates (quarterbacks), Darryl Drake (receivers), Tim Holt (offensive line), Tim Spencer (running backs) and Mike Tice (offensive coordinator).

Sinclair spent the last five seasons working with Trestman in Montreal as defensive line coach before leaving to join the CFL's Saskatchewan Roughriders as assistant head coach/defensive line in December following the conclusion of the 2012 season.

A defensive end who played 11 NFL seasons with the Seahawks (1992-2001) and Eagles (2002), Sinclair was a three-time Pro Bowler who led the league with 16.5 sacks in 1998.

Earlier Thursday, Trestman hired position coaches Matt Cavanaugh (quarterbacks) and Skip Peete (running backs).