Defensive tackle Henry Melton participated in individual drills Wednesday for the first time since suffering a concussion Aug. 9 in the Bears' preseason opener against the Panthers.
"He did more today," said coach Marc Trestman. "He's out here working. He ran yesterday. He ran a little bit more today and we're going to continually progress him. He'll work out before the game tomorrow, so he'll be working out every day through Monday and we'll see where he is then."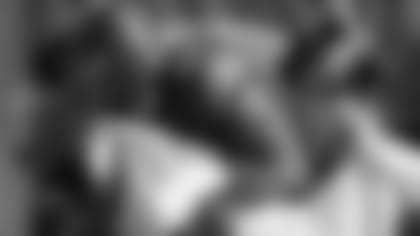 Henry Melton sacks Vikings quarterback Christian Ponder last season at Soldier Field.
The Bears are hopeful that Melton will be cleared to return without restrictions on Monday.

"All indications are he's progressing that way," Trestman said. "Monday shows up, I don't know what the doctors are going to say or the trainers are going to say. But indications are that if not Monday by Wednesday."

Even if Melton is cleared as expected, Trestman acknowledged that the defensive tackle's conditioning could be a factor heading into the Sept. 8 season opener against the Bengals.

"It's a question mark," Trestman said. "He's still getting himself back into shape. He's got four or five more days to do that and we're working with him to try to get him up to speed. His number of reps could change due to his conditioning level a week from Sunday. But we've got some time and I certainly would know a little bit more Wednesday and Thursday of next week."

In other injury news, receiver Earl Bennett ran for the second straight day as he continues to recover from a concussion he sustained Aug. 2 in practice.

"Earl came out and ran today," Trestman said. "He had a helmet on and shoulder pads, was running around, caught some balls out here in practice. He's day-to-day, but it's encouraging. He's been released to work and to begin his reconditioning process, so that's a good sign."

Middle linebacker D.J. Williams, who has been working his way back from a calf injury he sustained July 31 in practice, also is continuing to progress.

"You could see at the end of practice he was running around," Trestman said. "I think he's getting closer. We're optimistic. We'll see how it looks on Monday again when we come out to practice again. They've got almost four days off now for most of them, so we're optimistic. But we'll see where he is Monday."