The gruesome broken leg that Louisville basketball player Kevin Ware suffered Sunday in an NCAA tournament win over Duke hit particularly close to home for one Bears player.
Running back Michael Bush, who played football at Louisville, sustained a similar injury in the first game of his senior season in 2006. Bush had entered the year as a Heisman Trophy candidate and had rushed for 128 yards and three touchdowns against Kentucky before breaking his tibia.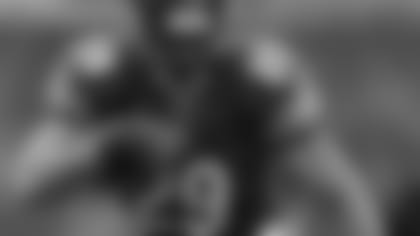 Running back Michael Bush joined the Bears last year after spending his first five NFL seasons with the Oakland Raiders.
Shortly after Ware was injured, Bush wrote on Twitter: "Oohhh [expletive] I just cried. I feel so bad. #flashback of myself. Anyone if he needs anything please let me know. #teamware. I can't even get myself together. I don't even wanna watch the rest of this game. His life just changed."

Bush had surgery to insert a steel rod following his injury, just as Ware did Sunday night. During a telephone interview Monday morning on NFL Network's "NFLAM," Bush described how difficult it was for him to watch Ware get hurt.

"It was very painful," Bush said. "It was something that I had to go through. ... He's got a long road, but it's doable. I've done it. It's just hard. I didn't have time to really grieve. I had to be strong for my family to let them know that I was OK. But just to see that happen to someone else, it's difficult. I don't want that to happen to my worst enemy."

Later Monday, Bush indicated that he had talked to Ware, writing on Twitter: "Just spoke with #KevinWare n told me he already up on crutches. #Superhuman."

Comedian Bill Cosby made the connection, writing on Twitter Monday: "Kevin Ware, reach out to Michael Bush, a fellow Louisville alum. He can help you since he's fought the same battles and made it with honors."

Louisville coach Rick Pitino told reporters Monday that Ware was walking with crutches and would accompany the team to Atlanta this week for the Final Four.