Bears second-round pick Anthony Miller believes that self-confidence is absolutely essential to excel as an NFL wide receiver.
"You can't be great without it," Miller said. "You have to believe in yourself always. You've always got to know that you can run that route, make that catch, make any type of play. To be a receiver in this league, especially if you want to be going against great DBs like there are, you have to have that confidence."
Miller possesses an abundance of confidence. Without it, it's very unlikely he would be participating in this weekend's Bears rookie minicamp as a high draft pick.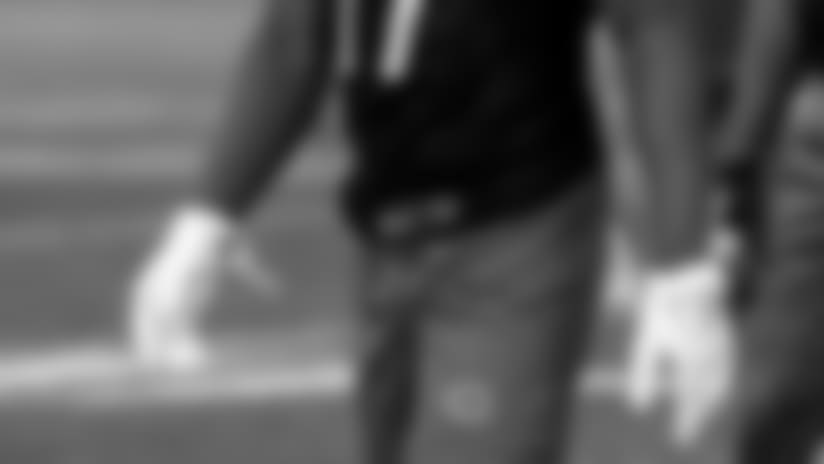 Anthony Miller led college receivers with 18 touchdown catches last year.


Miller believed in himself when he didn't receive a single college scholarship offer after becoming the all-time leading receiver at Christian Brothers High School in Memphis. He believed in himself when he joined the University of Memphis football team as a walk-on. And he believed in himself after redshirting as a freshman and missing his entire second season with a shoulder injury.
His self-confidence paid off. Miller eventually earned a scholarship at Memphis and blossomed as a junior in 2016, setting school records with 95 receptions, 1,434 yards and 14 touchdowns. His encore was even better in 2017 when he eclipsed all three of those marks with 96 catches, 1,462 yards and 18 TDs.
In a letter to NFL general managers posted on "The Players' Tribune" website in April, Miller wrote that teams should draft me due to "something that's inside of me" that "can't be measured with a stopwatch or scale." Miller also stated that he patterns his game after former NFL receiver Steve Smith's aggressive "take-no-prisoners" approach.
Miller told reporters Saturday at Halas Hall that he met Smith at the NFL Combine.
"He actually knew a lot about my game and it was actually kind of crazy," Miller said. "I never thought a guy like that would be watching a guy like me. But he did and he gave me a few pointers and I just soaked it all in.
"He told me I'm a great player. He likes the way I play. [I] remind [him] of himself a little bit in the way that I play kind of intense with sort of an attitude and he just likes the way I play. He told me to slow down a little bit in certain situations because I get a bit antsy sometimes. But I just soaked it all in."
Miller admitted that he's a little antsy to do more at rookie minicamp, but he understands why the Bears are being cautious in limiting him to individual drills due to a foot injury. The 5-11, 190-pounder said that his foot is 100 percent, however, and he's eager to prove himself.
"Being the player that I am, bringing the intensity that I do, it's tough to keep me off the field," Miller said. "I'm always itching to learn more. I'm always trying to get better in anything that I do and I just believe that when it's all said and done, I'm going to deserve that opportunity to play."
Miller put up monster numbers the past two seasons at Memphis—he led the nation with 18 touchdown receptions last year—but he takes just as much pride in his ability to block. In college, receivers who weren't willing blockers simply would not see the field.
"I mean it's football," Miller said. "[Being physical] is an element that a player should want to their game. I feel like the game's not all finesse. You've got to stick your nose in there sometimes, you know what I mean? You can't be a pretty boy."
Miller has always been driven by a desire to be great.
"It's just something that a guy has to have inside of him," he said. "I also believe it's the environment I grew up in, the people I grew up around. In Memphis, nothing is given to anyone. You just have to grind for everything you get. I'm just blessed to be here, but at the same time it's all about work. That's not going to change."