Speaking publicly for the first time about the devastating injury that nearly cost him his left leg, an emotional Zach Miller discussed the traumatic experience and the worldwide support he's received in a video interview with the Chicago Bears Network's Jeff Joniak.
Playing against the Saints Oct. 29 in New Orleans, Miller suffered a dislocated knee and torn popliteal artery while catching an apparent 25-yard touchdown pass from Mitchell Trubisky that was later reversed to an incomplete pass following a replay review.
"I knew it was pretty severe, but I wasn't in pain," Miller told Joniak during an interview at the tight end's north suburban home. "I was actually calm. When Nate [Breske] our head trainer had got there I remember looking at him. I was grabbing my facemask. I told him, 'My knee is gone, bro.' I could tell that something was different."
Miller was rushed to the University Medical Center in New Orleans, where he underwent emergency vascular surgery. Bears doctors and trainers helped save Miller's leg by quickly diagnosing a vascular issue that required immediate attention.
The veteran tight end told Joniak that he credits Bears assistant athletic trainer Sid Dreyer for insisting that the ambulance transport him to the University Medical Center trauma center near the stadium rather than another hospital that was 20 minutes away.
"Sid's my hero," Miller said. "Saved my leg."
Miller also revealed that he has developed a bond with Alex Ruiz, a 16-year-old quarterback from California who suffered a similar injury in a high school game Oct. 6. Ruiz continues to recover from surgery and still may have to have his leg amputated.
"That's a kid who I draw inspiration from because his outlook on life and his future is unbelievable," Miller said. "He's a special kid. He gets me through every day. He told me he's not going to let it ruin his life, which is uplifting. If he can accept that, you can really get through everything."
Miller has been overwhelmed by the support he's received. Bears chairman George H. McCaskey and general manager Ryan Pace flew back to New Orleans to visit him. Coach John Fox and his wife, Robin, helped take care of Miller's kids in Chicago, bringing them to the Bears' family Halloween party at Halas Hall.
In addition, Bears fans from all over the world have sent Miller messages and he's been visited by countless relatives, friends and teammates. Among those who came to see him when he was hospitalized in New Orleans were Saints coach Sean Payton and tight ends Cody Fleener, Josh Hill and Michael Hoomanawanui.
"It touches you," Miller said. "Why do I deserve all that? It's been cool. All that has helped me every day."
No one has provided more support than McCaskey, who Miller says has gone "above and beyond." McCaskey spent the first three days following Miller's injury with him at the University Medical Center in New Orleans and has visited him several times since.
"He's done just about everything he could have done to make this easier on us," Miller said, "which you could probably never repay."
Miller shared several of his personal photos that were taken in the aftermath of his injury with the Bears. Here are some of them: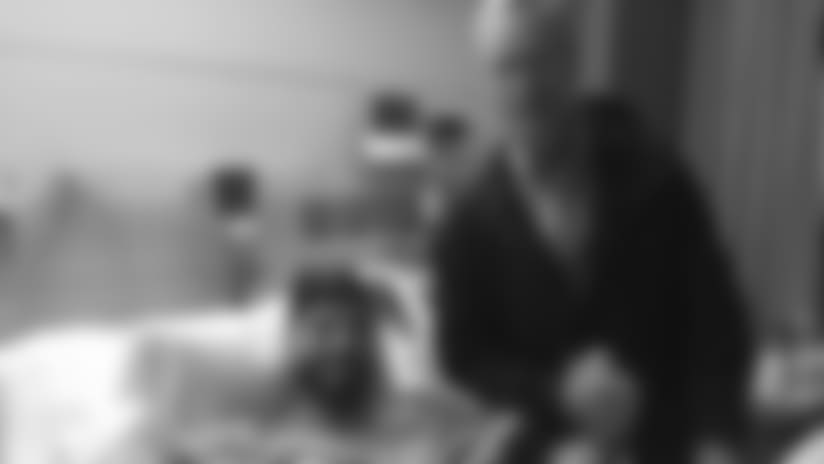 Bears chairman George H. McCaskey made multiple visits to see Zach in New Orleans during his recovery. During one visit, McCaskey presented Zach with the ball he caught on the play in which he was injured.
Bears general manager Ryan Pace visited Zach in the New Orleans hospital as well.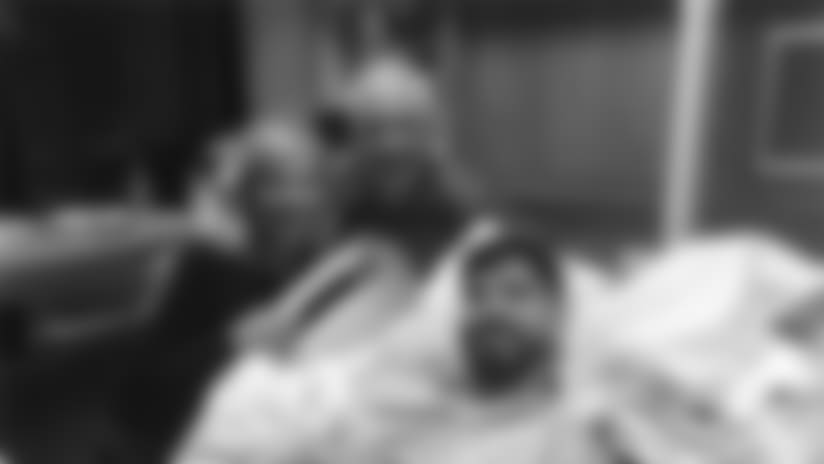 Bears coach John Fox and his wife, Robin, visited Zach.
Saints coach Sean Payton visited Zach in the hospital in New Orleans.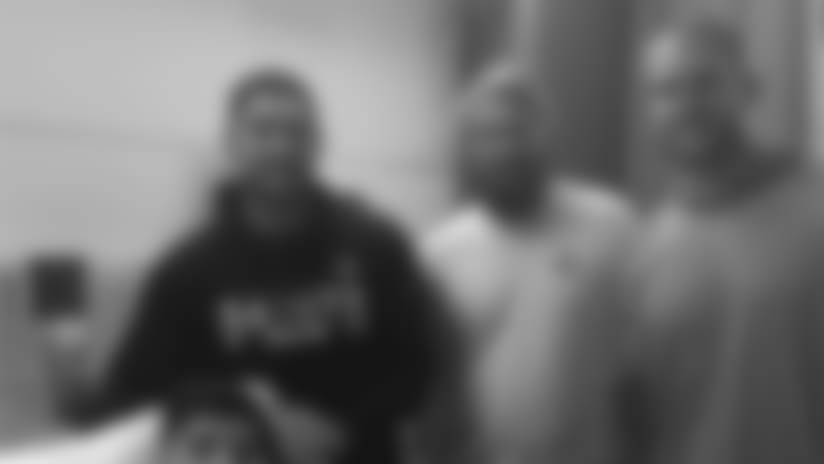 Saints tight ends Coby Fleener, Josh Hill and Michael Hoomanawanui visited their counterpart in his New Orleans hospital room.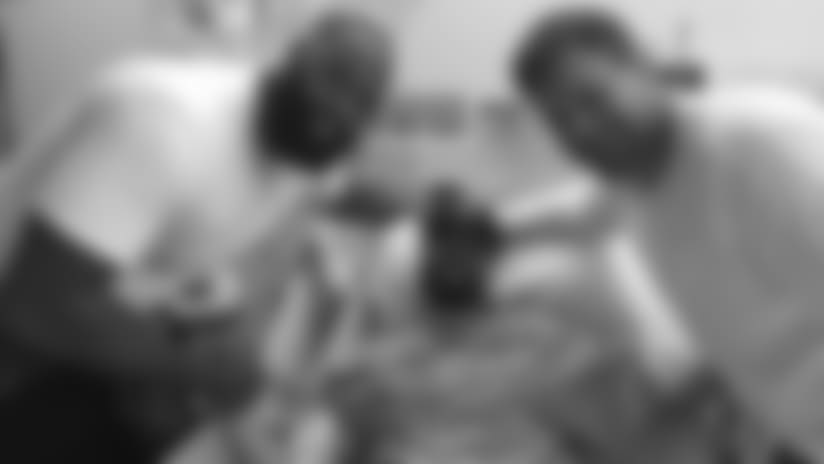 Bears defensive end Akiem Hicks and agent Ryan Matha visited Zach while in the New Orleans hospital.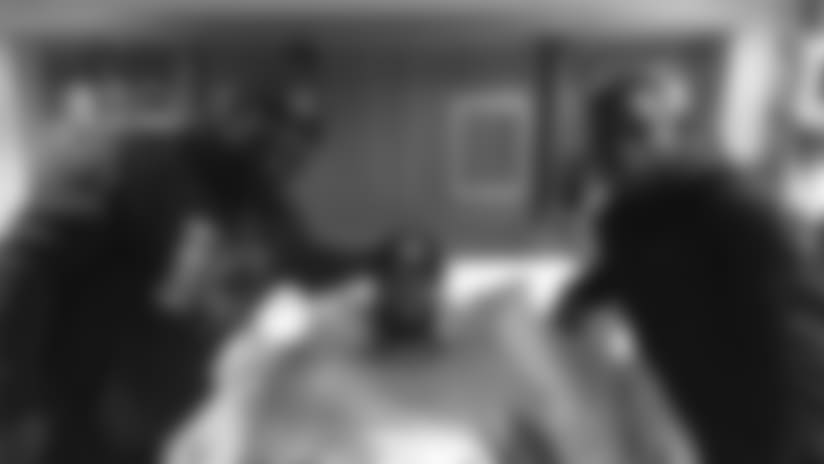 Bears running backs Benny Cunningham and Tarik Cohen visited their teammate.
Zach poses with his family.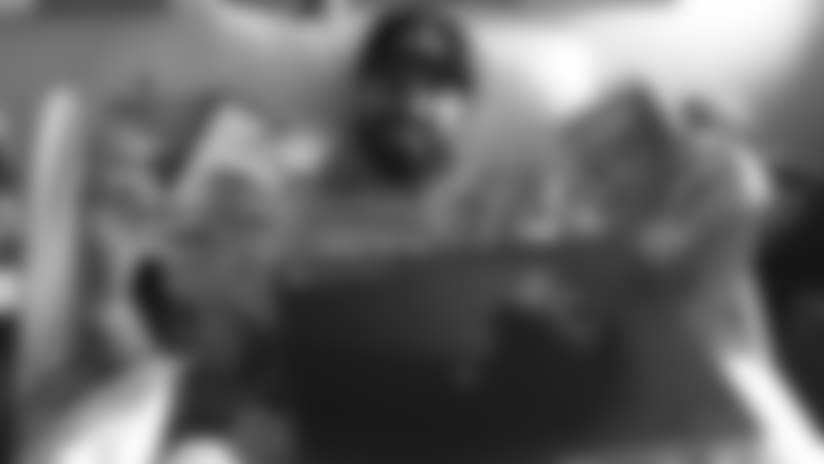 Zach shows off some of his favorite video games.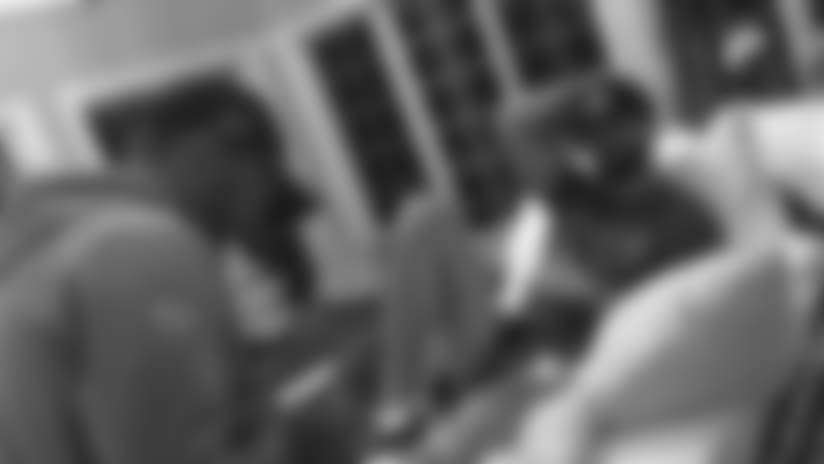 Zach works with Bears head athletic trainer Nate Breske.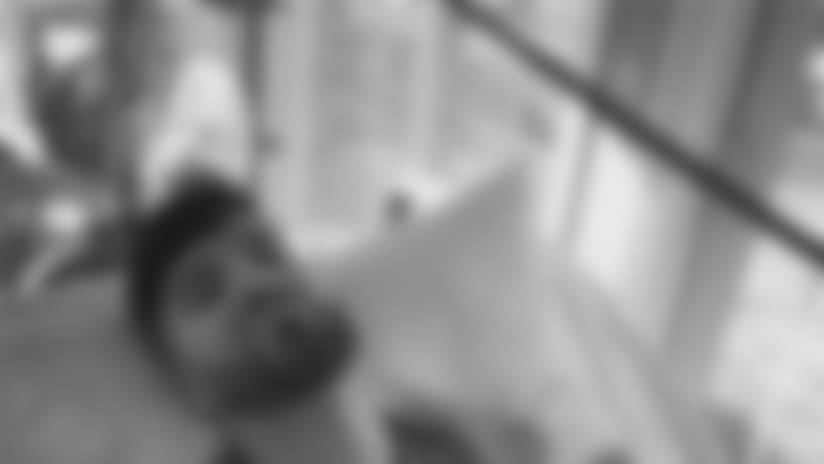 Zach feeds his five-month-old son, Breckin.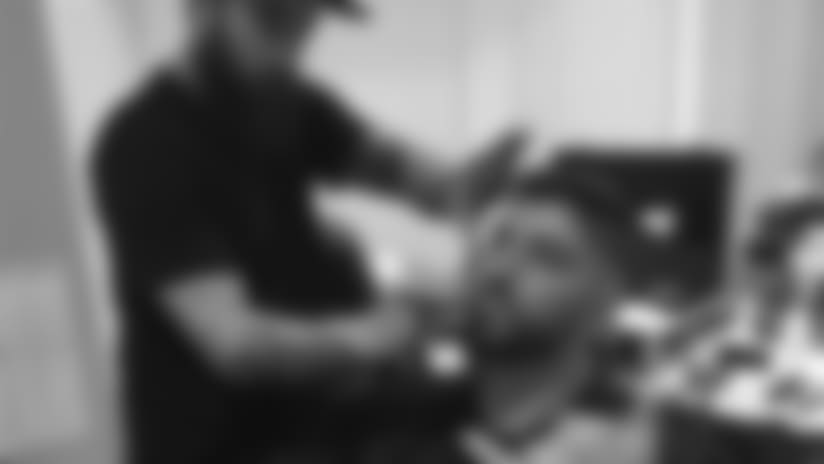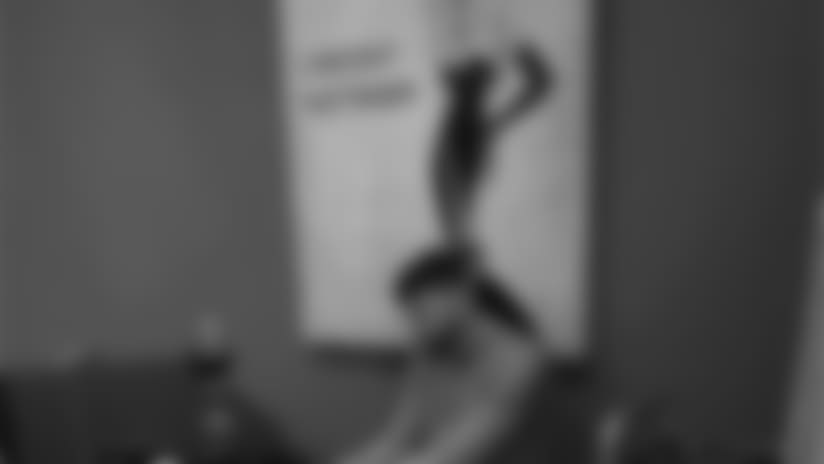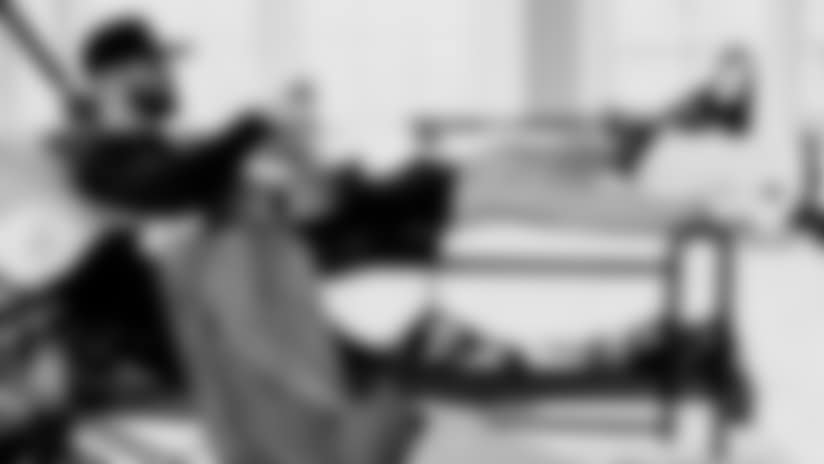 Zach kisses his son, Breckin.